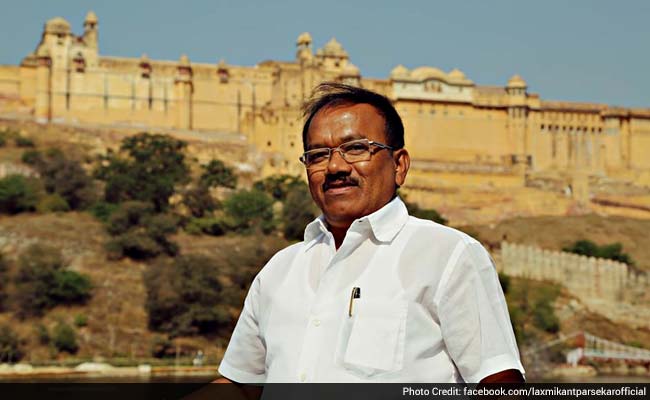 Panaji:
Goa Chief Minister Laxmikant Parsekar today said he would not interfere in investigations against his brother-in-law Dilip Malvankar, who was arrested while accepting a bribe of Rs.1 lakh to facilitate a project.
The Chief Minister confirmed that Mr Malvankar was his relative and said he should be suspended immediately from the Goa Industrial Development Corporation.
"He is my relative. One cannot keep track of every relative. Law will take its own course. I never interfere in police investigations," Mr Parsekar told IANS.
Mr Malvankar, a field manager at the state-run corporation, was arrested by the anti-corruption bureau on Tuesday night while he was allegedly taking bribe from the promoter of a Jaipur-based firm to facilitate the allotment of a plot of land for an Ayurvedic medicine production project around 45 km from Panaji.
The person who was asked to pay the bribe complained to the police.
The news of the arrest surfaced on social media, not a press statement that is the standard procedure for such arrests by the anti-corruption bureau.
Mr Parsekar said family ties would not affect the police investigation.
The arrest comes at a time former chief minister Digambar Kamat and others in the previous Congress government are facing allegations of taking Rs 1.2 crore as kickbacks from American firm Louis Berger to favour them in a water and sewage project.
The Enforcement Directorate today raided the home and offices of Mr Kamat, while the Goa police moved court against anticipatory bail granted to the former chief minister. Former Congress minister Churchill Alemao has already been arrested for his alleged role in the bribery scandal.
As news emerged of the arrest of the chief minister's relative, the Congress demanded that Mr Parsekar give up the home ministry portfolio in the interest of a fair investigation against his brother-in-law.
"It is very disgraceful that the chief minister's close relative was caught red-handed. The chief minister should give up the home portfolio for a free and fair probe," Congress spokesperson Durgadas Kamat said in a statement.