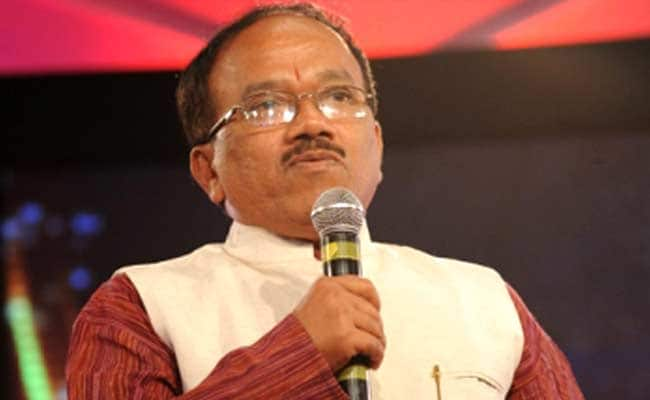 Highlights
'Goans annoyed with their (Nigerians) way of life', said Goa CM Parsekar
BJP's Shaina NC says remark not racist, he was talking about drug menace
His remark comes amid growing attacks on Africans in India
New Delhi:
Chief Minister Laxmikant Parsekar has sparked a new controversy by saying that
Goans are "annoyed with the behaviour, attitude
and way of life" of Nigerians living in the coastal state.
The Congress' Tom Vadakkan accused Mr Parsekar of "racism," saying, "We never had such problem earlier, they have been coming to our universities. It's a two-way traffic, we have to deal very carefully otherwise our people will also suffer." The party's Randeep Surjewala added that making controversial statements "has become a habit of BJP leaders."
But Shaina NC of Mr Parsekar's party, the BJP, rejected the charge of racism against the Goa chief minister, saying "we need to understand the history of Goa where you have a lot of cases of drug abuse and financial frauds against Nigerians."
Mr Parsekar said he had received several complaints against Nigerians in his state. "Goans in general are complaining about these foreigners. We get people from all other countries, but in general the people of Goa are very much annoyed with their (Nigerians') behaviour, with their attitude, with their way of life," the chief minister said.
On Monday, the Goa police arrested a Nigerian for allegedly raping a 31-year-old woman and the state's
Tourism Minister Dilip Parulekar demanded
a new law to facilitate the quick deportation of Nigerians. He alleged they got embroiled in criminal cases "on purpose" in order to extend their stay in India.
Mr Parsekar's comments come in the middle of growing tension over attacks on Africans, which has led
President Pranab Mukherjee to assert
that India's relationship with Africa "can't be jeopardised."
A man from Congo was lynched in Delhi on May 20. Six students from African nations were also allegedly assaulted recently.
African nations said in a strong letter last week that India must solve the problem of "racism and Afro-phobia" and that several attacks have gone unresolved "without diligent prosecution".