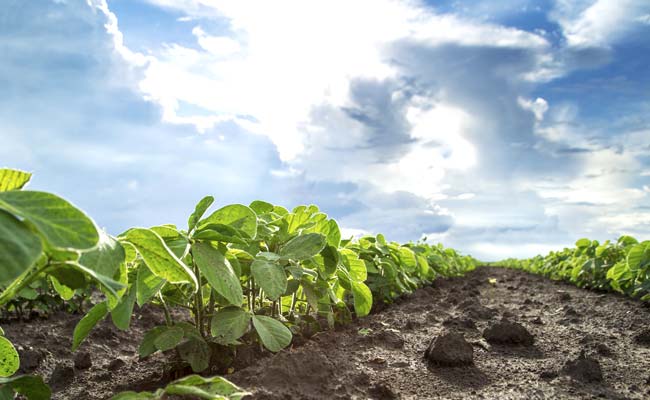 New Delhi:
Genetically-modified processed foods, including infant food, are being widely sold in the country illegally, a study by a Delhi-based think tank today claimed.
The study conducted by the non-for-profit Centre for Science and Environment (CSE) claimed to have found that 32 per cent of the total of 65 randomly-selected samples -- both imported and domestic companies -- tested positive under the genetically-modified category.
"Every second-imported product we tested was genetically-modified positive that were mostly from developed countries. Nine out of 10 products were from the US," said Chandra Bhushan, the deputy director general of CSE.
"While most of the genetically-modified (GM) foods that were tested did not disclose GM on their labels, few also made false claims of being GM-free," he said.
Mr Bhushan said there is a concern that the foreign DNA through Genetically Modified products can lead to risks such as toxicity, allergic reactions and nutritional impacts.
The study by the public interest research and advocacy organisation said about 56 per cent of the samples were of oils, 10 samples of packaged foods and two samples of infant foods.
The study named various reputed companies, including the American healthcare company Abott Laboratories BV which produced infant products like soy infant formula (lactose-free infant milk substitute, soy infant formula) and Hypoallergenic infant formula.
Abott Laboratories has asked for time to respond.
The CSE recommended that the apex food regulator, Food Safety and Standards Authority of India (FSSAI), must set up necessary approval processes, make stringent labelling standards, set up laboratories to check for GM foods and take action against those responsible for bringing such foods illegally into the market.
The FSSAI says that any food that has 5 per cent or more GM ingredients shall be labelled.
The FSSAI in its response maintained that the Food Safety and Standards Act, 2006 provides that no person shall manufacture, distribute, sell or import any genetically modified article of food except as otherwise provided under the Act and regulations made thereunder.
The FSSAI said the threshold level for labelling of GM foods refers to the maximum permissible level (in percent) of unintentional and technically unavoidable GMO content in food that does not call for labelling.
"A large number of countries including Japan, Canada, Thailand and Indonesia prescribe a threshold value of 5 per cent by weight. However, it may be pointed out that the cost of demonstrating/verifying compliance to the specified threshold increases as the threshold level decreases. It may also be kept in mind that irrespective of the threshold level, the safety of all GM products need to be well established and proven to be as safe as non- GM products, the FSSAI said in a statement.
Reacting to the findings, the Coalition for a GM-Free India slammed the government for "actively jeopardising" the health of the people by "allowing illegal-and-hazardous" GM foods on a large scale in India.