New Delhi:
Did the Karnataka government know of Gauri Lankesh's work to rehabilitate Naxals, and if it did, why was she not provided adequate security, union minister and senior BJP leader Ravi Shankar Prasad asked today, also attacking Congress vice president Rahul Gandhi for declaring RSS ideology guilty without an investigation having even begun into the journalist's murder.
Mr Prasad said the BJP condemned Gauri Lankesh's "dastardly killing", but also attacked what he called the "hypocrisy" of liberals. "Why is it that all my liberal friends who speak so eloquently and so strongly against the killing of a journalist, perfectly so entitled to, or even maoists and naxalites, maintain a conspicuous silence when so many RSS workers are killed in Karnataka or BJP workers in Kerala?" the minister said.
He asked the Congress government in Karnataka to "honestly investigate, without politics" the murders of BJP and RSS workers in the state. Rahul Gandhi, he said, had made "prejudiced and malafide" comments soon after Gauri Lankesh was shot dead at her Bengaluru home. "Even before the I of investigation could start, great leader Rahul Gandhi who always speaks without any homework, publicly alleged that the RSS and the right wing ideology is responsible... In the light of this unilateral, malafide comment, should we expect a fair
investigation by the SIT
of a Congress-led government (sic)?"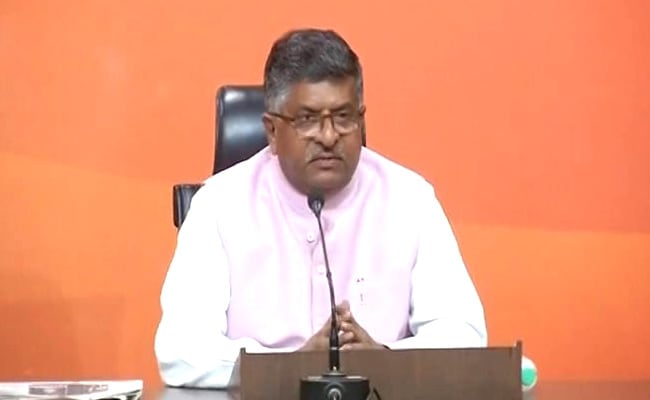 Rahul Gandhi had tweeted after Gauri Lankesh was murdered, "Anybody who speaks against the RSS/BJP is attacked & even killed. They want to impose only one ideology which is against the nature of India."
Ms Lankesh, a fierce advocate of secularism and a frequent critic of right-wing ideology, was shot dead at pointblank range as she was entering her home after returning from work on Tuesday night. She worked extensively to rehabilitate Maoists as part of her Communal Harmony Forum.
Her family has said they believe there was no personal motive
behind Ms Lankesh's murder and that she was "killed for her views."
A day after her death her brother Indrajit Lankesh said Gauri Lankesh had got hate messages from Naxals. Asked yesterday if he suspected that Naxals could be behind her sister's death, he told NDTV, "It might be, it might not be. It might be the right wing extremists or it might be the Maoists because of the background."
But Gauri Lankesh's sister Kavitha said she did not see a Naxal link. "I think basically...I would like to say right-wing activism because her own ideology was dead against them. I don't know, I don't know, it is not personal I know. It is basically killing a thought. They wanted to kill a thought, kill a movement. I don't want to pinpoint right now," she told NDTV.