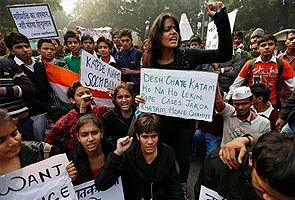 New Delhi:
The father of the 23-year-old medical student, who died after being brutally gang-raped in Delhi, has said he wants his daughter's name revealed, saying it only will give courage to other women.
In an interview to British publication 'The Sunday People', he said: "We want the world to know her real name. My daughter didn't do anything wrong, she died while protecting herself."
As per law, the identity of victims of sexual assault cannot be revealed. Delhi Police refused to comment on the interview.
The woman was gang-raped and tortured in a moving bus on December 16 last year. She died in a Singapore hospital 13 days later.
The incident fuelled widespread protests in India, with demonstrators and security forces clashing in Delhi.
"I am proud of her. Revealing her name will give courage to other women who have survived these attacks. They will find strength from my daughter," her father was quoted as saying.