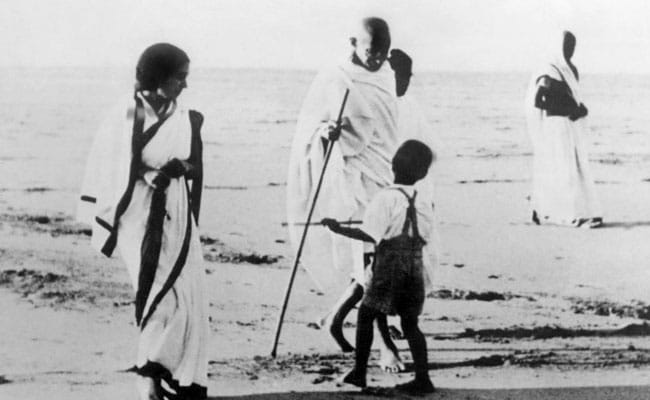 Thiruvananthapuram:
A 1929 article that appeared in a journal, Navjivan, a weekly newspaper published by Freedom Movement icon Mahatma Gandhi, gives a glimpse of his unwavering commitment to truth and ethical conduct in life. In the article titled, "My Sorrow, My Shame", he criticised the conduct of some residents of his ashram in Ahmedabad, including his wife Kasturba Gandhi.
At the outset, Mr Gandhi dwells on why he decided to write the article.
"Ultimately, I came to the conclusion that it would be a breach of duty if I did not," Mr Gandhji wrote.
Mr Gandhi, who pioneered the philosophy of non-violent resistance, said he had not hesitated to count many of the merits of Kasturba in his autobiography, but "she has weaknesses too which mar these virtues."
Although she had given away all the money considering it to be the duty of a wife, "an un-understandable, worldly desire still persists" in her, Mr Gandhi noted.
"A year or two back, she (Kasturba) had kept with her one or two hundred rupees which were received as presents from various persons on various occasions," he wrote.
"The rule (at the ashram) is that she cannot keep anything as hers, even when it is given for her. So this keeping of money was unlawful," Mr Gandhiji said.
With a tinge of sarcasm, he said his wife's "delinquency" was detected following the arrival of some thieves at the ashram.
"Fortunately for her and for the mandir (ashram), once thieves entered her room. They did not get anything, but her delinquency was detected owing to their coming," he wrote.
Though Kasturba repented sincerely, it was proved "short lived", Mahatma said, adding that a real change of heart had not taken place and the "fascination for treasuring money" had not vanished.
"Some days back, some strangers presented four rupees. Instead of giving away the money to the office, according to the usual rule, she kept it with herself."
Referring to the act as "theft" in the article, Mr Gandhi said one of the inmates had later pointed to her about the mistake, leaving her repentant.
In all humility, she gave back the money and vowed that such a thing would not be repeated.
"I believe hers was a honest repentance. She has taken a vow that she would leave me and the mandir, if any other lapse committed in the past is detected, or if she is caught doing the same thing again in future. The mandir has accepted her repentance," Mr Gandhi added.
Freedom fighter and staunch Gandhian Ayyappan Pillai, said to be 106 years old, said there is nothing to be amused if Kasturba's trivial lapse formed the subject of Mahatma's article.
"Gandhiji was a living legend and avatar of truthfulness. He was the personification of self-righteousness and wanted everyone around him to be morally correct and transparent," he told PTI.
Mr Gandhi, however, had also waxed eloquent about the virtues and good qualities of his wife in the same article.
"I consider her life to be pure. She has sacrificed a great deal thinking it to be her duty as a wife... She has not stood in the way of my renunciation," Mr Gandhiji added.