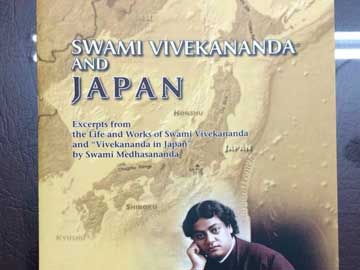 Kyoto:
Prime Minister Narendra Modi, who is on a four-day official tour of Japan, gifted books on Swami Vivekananda and copies of Bhagawad Gita to Japanese Prime Minister Shinzo Abe who had travelled to Kyoto in a special gesture to greet him.
Mr Modi gifted a special commemorative edition of 'Swami Vivekananda and Japan - excerpts from the life and works of Swami Vivekananda' and 'Vivekananda in Japan' by Swami Medhasananda' along with a Japanese translation copy of the Bhagawad Gita.
A Sanskrit version of the Bhagawad Gita was also presented to Prime Minister Abe.
The two Prime Ministers also participated in a special ceremony called 'Feeding the Fish', a Japanese tradition thought to bring prosperity and good fortune.