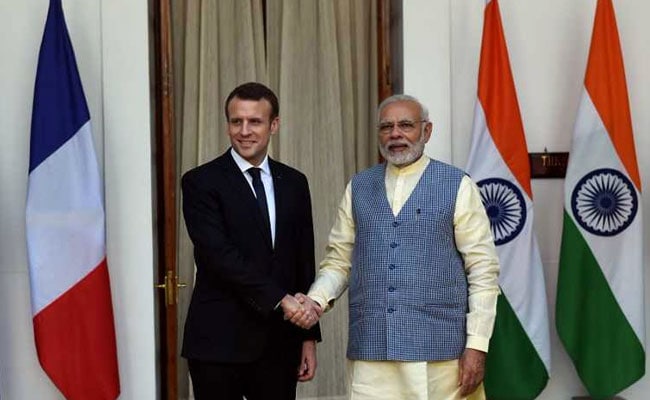 Highlights
International Solar Alliance summit to be held tomorrow in New Delhi
France and India may sign a technology transfer deal at ISA
India plans to generate 1,000 gigawatt solar energy by 2030
New Delhi:
French President Emmanuel Macron's
India visit
is likely to boost Prime Minister Narendra Modi's initiatives on mitigating the effects of climate change with the use of renewable energy. The International Solar Alliance or ISA summit to be held tomorrow in New Delhi puts the focus on India, where vast swathes of land that get plenty of sunlight maximises solar energy generation.
France and India are likely to sign a technology transfer agreement on solar energy at the
ISA summit
. The ISA seeks to act as a platform for solar energy-rich nations to increase clean energy generation. It was launched in November 2015 at the Paris climate summit by PM Modi and former French President Francois Hollande. Till now, the ISA has been in its founding stages and only launched a credit risk mitigation initiative.
Solar energy generation
costs a lot of money
and emerging markets find it difficult to fund the projects. But with a joint declaration signed today in New Delhi in the presence of Finance Minister Arun Jaitley between the ISA and major funding agencies, the issue of support has been solved to a great extent.
Parties to the joint declaration are the ISA, Asian Development Bank, Asian Infrastructure Investment Bank, African Development Bank, Green Climate Fund, International Energy Agency, and New Development Bank.
India plans to generate 1,000 gigawatt (gw) solar energy and raise $1 trillion by 2030. This move could establish India as a major player in geopolitics by taking a leadership role in the critical area of climate change policy and business. Though US President Donald Trump has left the Paris climate deal, China's President Xi Jinping is still in the game.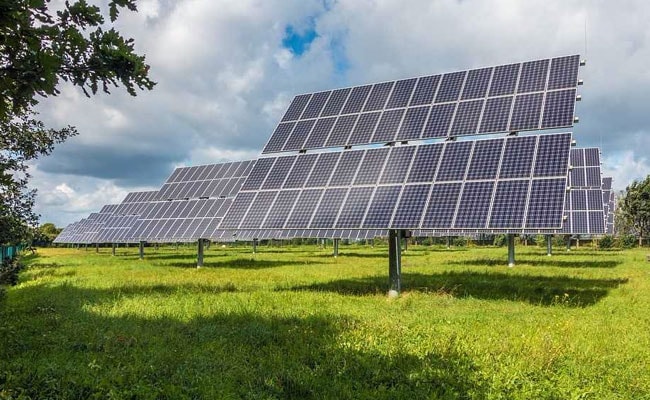 India has succeeded in lowering solar power tariffs, but there are hurdles to the ISA, with only 55 of 121 prospective countries signing up for the alliance. France is the only developed economy to support the ISA, although the World Bank has promised its support while India is taking fast strides. In the meantime, trade wars over solar technology with countries like the US continue.
On Monday, Mr Macron will visit a solar hub in Uttar Pradesh's Mirzapur, where French electric utility company Engie PA has invested. France is developing a technology called the "floatovoltaic" -- a solar panel that sits on top of water, which could help India navigate the complex land acquisition process.
In January, India crossed a little over 20 gw solar energy capacity, according to clean energy market tracker Mercom India; China's generating capacity is 130 gw. Sixty per cent of India's installed capacity comes from coal, while actual generation of electricity is 75 per cent. Renewables contribute 18 per cent. The rest comes from nuclear, biomass and other sources.
China has the same energy mix, but its level of industrialisation enables it to deploy renewables generation infrastructure more effectively, while India is still on its way.
"We are still in the process of building ourselves up to a potential $10 trillion economy. According to the Paris Agreement, we will have to be the first country to base on renewables instead of relying on coal... that's a big task, especially if the funding is not coming," said Aparajit Pandey, an Associate Fellow at the think tank Observer Research Foundation.
A month from now, another conference on fuel, this time on hydrocarbons, will be held. This means India has not completely gone the renewables way, as coal-based power remains a major fuel for India's growth. The government is looking at both options.