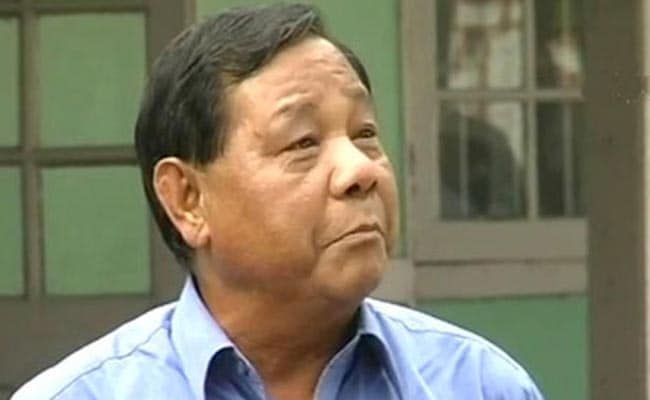 New Delhi:
Former Lok Sabha Speaker Purno Agitok Sangma died of a heart attack here today. He was 68.
Lok Sabha Speaker Sumitra Mahajan announced the news of his death in the House, which was adjourned for the day.
Expressing deep grief over Mr Sangma's death, the speaker Mahajan said he knew how to run the House with a smile and "I learnt this from him."
"A man of masses, Sangma strove relentlessly for the amelioration of the marginalised sections," she said.
Condoling the death of Sangma, Prime Minister Narendra Modi said he was "a self-made leader whose contribution towards the development of the North East is monumental. Saddened by his demise."
He also tweeted:
Shri PA Sangma's tenure as Lok Sabha Speaker is unforgettable. His down to earth personality & affable nature endeared him to many.

— Narendra Modi (@narendramodi) 4 March 2016
Sangma was a nine-time member of Lok Sabha and the Speaker in the 11th Lok Sabha. He had also held important portfolios in the central government.
He was also the Chief Minister of Meghalaya from 1988 to 1990 and Leader of Opposition in the assembly from 1990 to 1991.
Born on September 1, 1947 in village Chapahati in Meghalaya, Mr Sangma grew up in the small tribal village. After completing his graduation from St Anthony's College, he went to Dibrugarh University in Assam for his Master's degree in International Relations. Subsequently, he also obtained a degree in Law.
A Congressman, who was one of the founding members of the Nationalist Congress Party (NCP), was expelled from it in July 2012 when he refused to accept his party's decision to quit the race for India's President. In January 2013, he had formed the National People's Party.