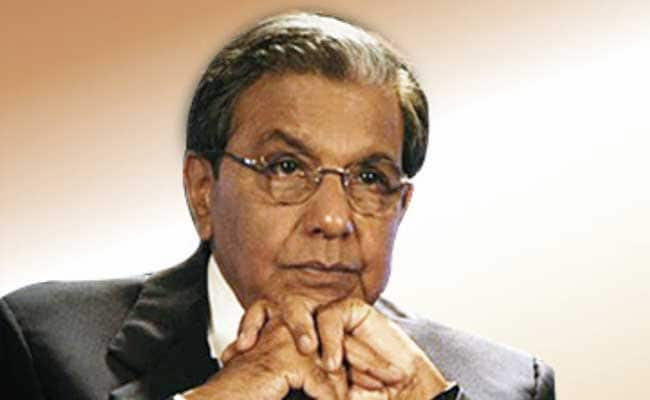 New Delhi:
The government on Monday appointed former Planning Commission Member NK Singh as chairman of 15th Finance Commission, which among other things will look into impact of GST on finances of the Centre and states, said a notification.
The commission will recommend devolution of shareable central taxes to the states and their inter-se distribution. The commission will also review several important aspects of federal fiscal finance.
The commission will make recommendations, by October 2019, for five years commencing April 1, 2020, said the notification announcing the constitution of the panel.
Other members of the commission, which is required to submit its report by October 2019, are former Economic Affairs Secretary Shaktikanta Das and former Chief Economic Advisor Ashok Lahiri, Niti Aayog Member Ramesh Chand and Georgetown University professor Anoop Singh.
The panel will review the current status of the finance, deficit, debt levels, cash balances and fiscal discipline efforts of the Union and the states.
As per Article 280 of the Constitution, the commission is required to make recommendations on the distribution of the net proceeds of taxes between the Centre and the states.
Soon after the appointment, Mr Singh, a former bureaucrat, told reporters that the commission will examine implications of the Goods and Services Tax or GST in terms of finances of both the Centre and states "because this is about the fiscal issue of the general government".
The commission also suggests the principles which should govern the grants-in-aid of the revenues of the states out of the Consolidated Fund of India.
As per the terms of reference (ToR), the panel will also look into "the impact of the GST, including payment of compensation for possible loss of revenues for 5 years, and abolition of a number of cesses, earmarking thereof for compensation and other structural reforms programme, on the finances of the Centre and states", said the notification.
Further, the commission will examine progress made in promoting ease of doing business by effecting related policy and regulatory changes and promoting labour intensive growth.
The commission will use the population data of 2011 while making its recommendations.
The 14th Finance Commission, headed by YV Reddy, was set up on January 2, 2013. Its recommendations cover the period from April 1, 2015 to March 31, 2020.