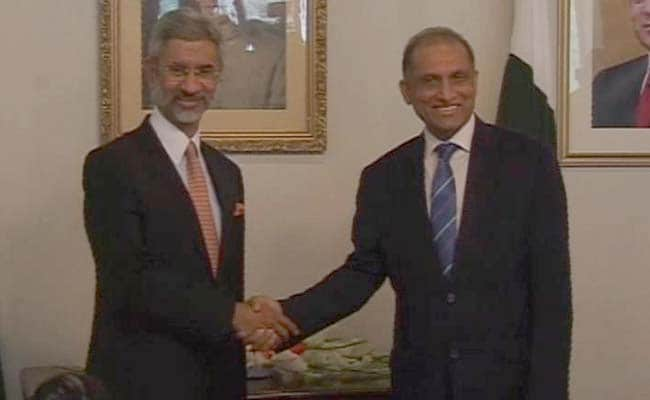 Islamabad:
After a seven-month hiatus, India and Pakistan today renewed Foreign Secretary-level talks, with S Jaishankar meeting with his Pakistani counterpart Aizaz Chaudhary after arriving in Islamabad as part of "SAARC yatra".

Mr Jaishankar, who arrived here from Dhaka this morning, was received by Indian High Commissioner TCA Raghavan at the airport.

The Foreign Secretary met Chaudhary at the Foreign Office, the first FS-level meeting since India called them off last year after Pakistan's High Commissioner in New Delhi held consultations with Kashmiri separatists.

Mr Jaishankar said that he was happy to be visiting Pakistan and that he looks forward to having substantial and meaningful negotiations with Pakistani officials, Dawn reported.


Pakistan has already expressed hope that the talks would lead to resumption of India-Pakistan dialogue. On its part, India has maintained that it will discuss the ways to take forward the "process of normalisation" between the two countries.
Mr Jaishankar, who started his "SAARC yatra" on Sunday with Bhutan and visited Bangladesh yesterday, will also call on Pakistan's Prime Minister Nawaz Sharif later before flying out to Afghanistan tomorrow.