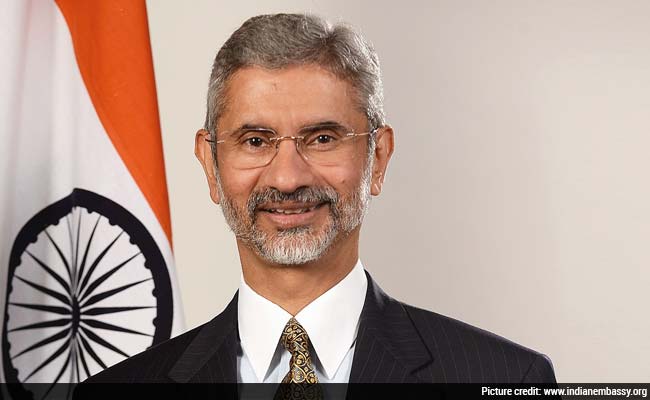 New Delhi:
Foreign Secretary S Jaishankar will leave for Nepal tomorrow as Prime Minister Narendra Modi's special envoy to hold talks with leaders across political spectrum on issues relating to that country's new constitution which is being unveiled on Sunday.
Sources said Mr Jaishankar, during his two-day visit, will convey to Nepalese leadership that aspirations of sections of people in Nepal including those living in southern plains bordering India are fulfilled.
Spokesperson in the Ministry of External Affairs Vikas Swarup tweeted:
Taking stock. Foreign Secretary Dr. S. Jaishankar proceeding to Nepal tomorrow as Special Envoy of Prime Minister

- Vikas Swarup (@MEAIndia) September 17, 2015
.
The announcement of the new secular Constitution has triggered violent protests in some parts of the country.
The Madhesi Front has been launching intensified protests in southern Nepal against the new constitution being tabled in the Constituent Assembly that proposes to split Nepal into seven provinces as part of a federal state.
India had expressed concern over the ongoing protests and strife in Nepal and had called for continuing flexibility on the part of all the political forces so that outstanding issues are addressed through dialogue.
After seven years of painstaking efforts and deliberations, Nepal is all set to unveil a new Constitution on September 20 which the country said will be fully democratic and secular.
The Constituent Assembly has already began clause-by- clause voting on the proposed constitution, under preparation since 2008.
The new Constitution of the Federal, Democratic, Republic Nepal would institutionalise the achievements of the Peoples Movement of 2006, Minister for Foreign Affairs Mahendra Bahadur Pandey had said on Tuesday.