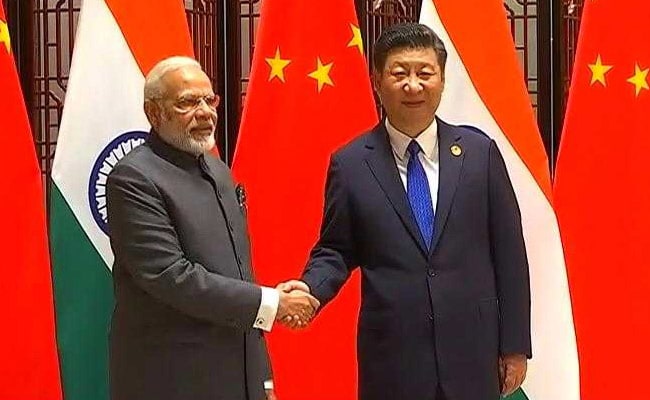 Chinese President Xi Jinping and Indian Prime Minister Narendra Modi held their first talks since defusing a border stand-off, with Xi calling for stable ties between the two Asian giants.
A healthy, stable relationship is in the fundamental interest of both nations, the official Xinhua News Agency cited Xi as saying on Tuesday after the conclusion of a summit of so-called BRICS nations in China's Xiamen. He called for pushing ties forward on the "right track."
PM Modi and Xi had a "forward-looking" and "constructive" meeting, India's foreign secretary S. Jaishankar said in a briefing. The countries agreed it was natural for large neighbors to have differences but that they should keep in close contact -- particularly on defense issues -- to ensure differences don't become disputes, he said.
Both sides agreed to try and maintain peace in border areas, Jaishankar added.
The sit-down follows the easing of an acrimonious, months-long dispute in a remote mountainous border area in the Himalayas. The day before the meeting, the leaders of Brazil, Russia, India, China and South Africa pledged to increase economic cooperation to boost global growth.
The dispute on the Doklam plateau had simmered since mid-June, evoking memories of a brief border war in 1962 where China emerged the victor. The latest tensions began after a Chinese road building party moved into territory claimed by Bhutan, and Indian troops moved into Bhutan to assist its much smaller neighbor. The face-off led to a troop build up in the area, with barbs traded between Chinese state-owned media and India's media.
On Aug. 28, India said both sides agreed to an "expeditious disengagement" of troops. China's foreign ministry said later that India withdrew personnel and equipment from its territory, and vowed to continue exercising "sovereign rights" in the area.
The two countries contain 36 percent of the world's population and account for 18 percent of global gross domestic product.