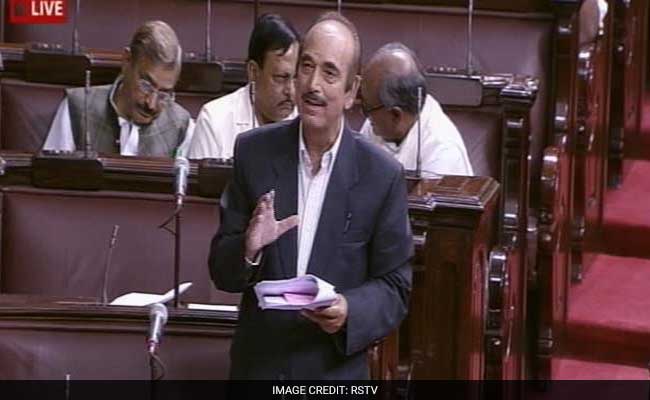 New Delhi:
Rajya Sabha members today objected to the breaching of five-minute time limit for VVIP route restrictions by the police in the capital to secure for their movement.
"VVIP security is of utmost importance. This security should not be compromised at all. It should be done in such a way that it creates least impediments to the MPs. There should be careful managing of this," Rajya Sabha Deputy Chairman P J Kurien said commenting on the issue raised in the House.
Earlier, Naresh Aggarwal of the Samajwadi Party said "we are stopped as if we are peons. The way they talk to us is also not appropriate during the VIP route restrictions. This VIP route culture is not prevalent anywhere in the world, but it is prevalent only in India."
He also said "their (ruling party's) Chief Ministers are preaching that the ministers would not use red beacons on their cars. But we strongly object to the way VVIP route restrictions are imposed. We have to wait for 10 to 15 minutes during VIP route restrictions."
Congress leader Anand Sharma said "this is a serious issue. They close three roads at the same time for one VVIP.I have waited for about 17 minutes during a VIP route restriction when I was on my way to Parliament to attend the joint sessions earlier this year."
Mr Sharma said "we have seen traffic police for the first time in the Parliament premise. You have the 'watch and ward' staff. There should be some way to deal with the situation as MPs have to attend the Parliament sessions."
Parliamentary Affairs Minister, Mukhtar Abbas Naqvi said this system was "not put in place in the last two and half years of the BJP rule. This has been a practice earlier also due to security reasons."
He said "the members should appreciate that the security arrangements are made by the security agencies in view of the Parliament attack. This issue should not be taken up as special privilege."
Ram Gopal Yadav from the Samajwadi Party said "L K Advani himself had raised this issue earlier in Parliament. It was decided that nobody would be stopped for more than five minutes during VIP route restrictions. I was in the House that time."
Leader of the Opposition in the Rajya Sabha, Ghulam Nabi Azad said "there should be VIP route restrictions for security reasons but the issue is about the time limit. Besides, all roads should not be closed. Only one route should be secured for the VIP."