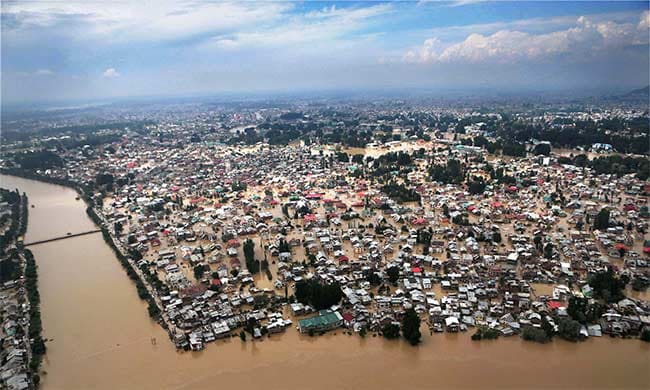 New Delhi:
For the lakhs of people desperately scouring for information about their missing family members of friends in flood-ravaged Jammu and Kashmir, help is on its way from an unlikely source - a Google app. (
Kashmir Floods: 6 Lakh Stranded, Nearly 50,000 Rescued
)
The Google Person Finder
- an app which was first put together by Google in the aftermath of the devastating earthquake in Haiti in 2010 -- helps people "reconnect with their loved ones in the aftermath of natural or humanitarian disasters", according to its official website.
Nearly 200 people have been killed in the worst floods Jammu and Kashmir has witnessed in the last 60 years; six lakh people are feared stranded. Most phone networks across the state have stopped working and many have been unable to get in touch with those stranded - or even find out if they are alive - in the last 48 hours. (
SOS Messages From Those Stranded
)
The app link takes the user to a page where they can both post messages about someone they are looking for as well as post information about a survivor.
Those trying to locate a loved one, after typing in that person's name, are directed to page which has a list of all those with the same name listed in the database. More importantly, it tells the user whether the person they are looking for is alive. (
J&K Floods: Here's How You Can Help
)
"Someone has received information that this person is alive", says the app, which then guides the user to a page with basic information about the person and the source of that info.
The app also allows the user to provide information about a person, and specifically asks if contact with the stranded person was made
after
the disaster.
The app has earlier helped out in the wake of major disasters, including the 2011 earthquake and tsunami in Japan and the Pakistan floods in 2010.