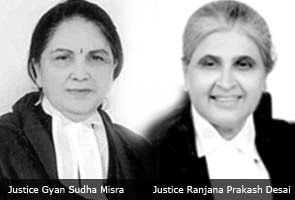 New Delhi:
For the first time in the history of the Supreme Court, an all women bench will hear cases in the top court today.
Justice Gyan Sudha Misra will head the women bench with her colleague Justice Ranjana Prakash Desai.
The women bench will hear cases at court No 4 in the top court.
However, this all women bench is temporary and may just be for a day only as Justice Aftab Alam, who sits in court No 4, is not available today, enabling the Chief Justice of India to have this women bench.
The Supreme Court has two women judges.