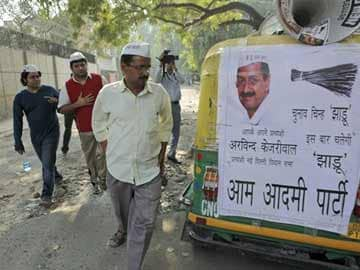 New Delhi:
Arvind Kejriwal
's government has decided to appeal in court against the Centre's increase in the price of Compressed Natural Gas or CNG, which fuels autos in Delhi.
Mr Kejriwal's representatives say they will file a case in the Supreme Court describing the hike as "discriminatory."
Two days before Mr Kejriwal and his Aam Aadmi Party or AAP were inducted as the new government for Delhi, the Union government said the price of CNG would be increased by nearly 10% or Rs 4.50 a kilo. Mr Kejriwal had professed that this was a conspiracy designed to challenge his new government.
Auto rickshaw drivers, who are an important part of the AAP's support base, had protested against the increase, warning that they would have to hike their fares.
Mr Kejriwal's methodology of protest - a court case - comes days after he held a contentious two-day demonstration in the capital against the city's police force, demanding the suspension of five police officers for alleged dereliction of duty.
An NDTV opinion poll showed that despite wide criticism from the media and political parties, most of Delhi supported his sit-in, which caused traffic jams and forced the sealing of metro stations near the venue of his demonstration in the high-security heart of the capital.