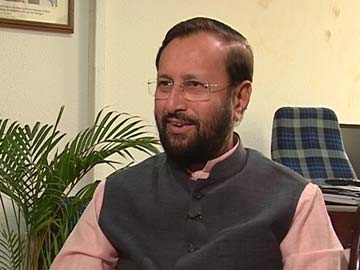 New Delhi:
Minister for Information and Broadcasting Prakash Javadekar on Friday opened the first edition of northeast film festival in the capital and said the government is committed to mainstream new initiatives in the region.
Organised by the directorate of film festivals, ministry of information and broadcasting in coordination with north east division (HM) and NElim and ministry of culture, the three-day event titled Fragrances from the North East will screen nine films, including seven feature and two non-feature films.
"The government is fully committed to mainstream new initiatives in the northeastern region across different sectors. The objective was to harness the rich potential of the region with regards to its geographical and cultural diversity," Mr Javadekar said at the opening ceremony.
At the event Mr Javadekar was happy with the enthusiasm shown by the audience, mostly youngsters from the region.
Chief Minister of Meghalaya Mukul Sangma, who was also at the event, said the state government has already started building infrastructure, which will be "befitting to host any kind of international event".
Film personalities from the region such as Manju Borah, Geetanjali Thapa, Oinam Gautam Singh, Mapuia Chawngthu and Alex Lalchhuankima, also attended the opening ceremony, which was followed by Assamese singer Papon and his band The East India Company's performance.
After that "Khawnglung Run", a film from Mizoram, was screened. Directed by Mapuia Chawngthu, the action-romantic film, based on historical massacre of Khawnglung during the 19th century, left many in awe.