Srinagar:
Highlights
Police had brought Naveed Jutt to the hospital for a medical check-up
Naveed, who was arrested in 2014, was involved in several terror attacks
Emergency services are functioning inside Maharaja Hari Singh Hospital
A
Pakistani terrorist in police custody escaped this morning
as he was brought to a Srinagar hospital for a routine medical check-up. Police indicated that an accomplice of the prisoner, Naveed Jutt, opened fire inside the hospital building. Two policemen have died, police said.
"There was somebody close to him who fired at our two constables," Imtiaz Ismail, Senior Superintendent of Police, Srinagar, told reporters.
Naveed was brought to the Shri Maharaja Hari Singh Hospital from Rainawari central jail this morning along with five other prisoners.
As they reached the Out-Patients Department block in the busy pre-lunch hour, gunshots rang out. Two men, dressed in
pheran
, had opened fire, sources said. Head Constable Mushtaq Ahmad died on the spot. His colleague, Constable Babar Ahmad, who was critically injured, died later in the hospital. Some of the bullets hit the ceiling of the OPD corridor.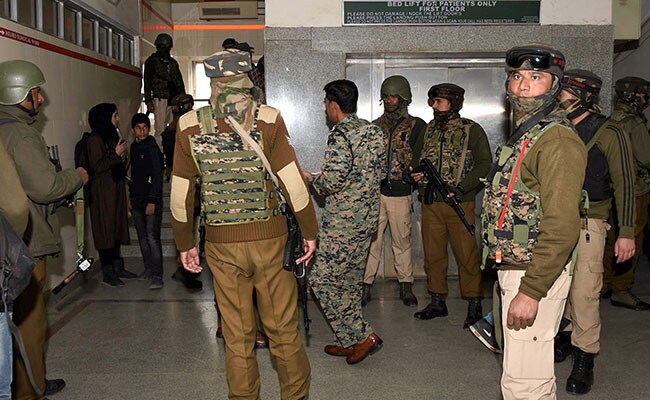 In the confusion, Naveed escaped. Senior police officer Ghulam Hassan Bhat said the three terrorists managed to flee on a motorcycle.
The hospital has been cordoned off, though emergency services are on. The police said while they were focusing on capturing the prisoner, they were also trying to ensure that patients at the hospital do not face any inconvenience.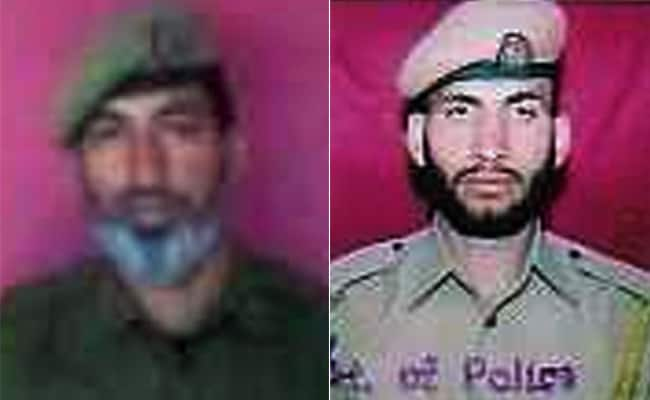 Naveed, 22, who was arrested in 2014, was involved in several terror attacks in Kashmir, including one in which a teacher on election duty was killed. He is also believed to be behind the killing of at least seven policemen, including three near a court house in Pulwama, about 36 km from Jammu and Kashmir capital Srinagar.
The terrorist, who also goes by the name Abu Hanzullah, is from Multan in Pakistan and was known to be close to Abu Qasim, who headed the terror group Lashkar-e-Taiba in Kashmir and was killed by security forces in 2015.
Get Breaking news, live coverage, and Latest News from India and around the world on NDTV.com. Catch all the Live TV action on NDTV 24x7 and NDTV India. Like us on Facebook or follow us on Twitter and Instagram for latest news and live news updates.