New Delhi:
The Opposition's allegation that the Centre has pressured the Election Commission into delaying the announcement of assembly election dates in Gujarat is "uncalled for," union minister Ravi Shankar Prasad said today, challenging the Congress to "fight properly in Gujarat."
The Congress has termed as irregular the Election Commission announcing poll dates yesterday only for Himachal Pradesh and not for Gujarat, alleging that this was done to allow Prime Minister Narendra Modi to "announce sops" during his visit to Gujarat next week. It said it deviates from the practice of announcing poll dates and holding elections together for states whose assemblies end their five-year terms at around the same time, in this case two weeks apart.
Not so, said Mr Prasad, stating, "We studied the poll dates of Himachal and Gujarat and all I want to tell you is that in 2007, Himachal's poll date was 20/10/ 2007 and Gujarat's first phase was on 21/11/2007. In 2012, Gujarat's first phase polling was in 17/11/2012, while Himachal Pradesh voted on 10/10/2012." He pointed out that the Congress was in power at the Centre then.
On Thursday, the Election Commission said elections would be held in Himachal Pradesh on November 9. It said dates for elections in Gujarat would be announced later, but also that the state would vote before votes are counted in Himachal Pradesh on December 18, to ensure the results from one do not impact the other.
The Congress has alleged that the announcement for Gujarat was deferred to ensure that a model code of conduct - which does not allow announcement of sops - would come into force only after the Prime Minister's visit.
"The Modi government appears to be putting pressure on the EC to defer announcement of Gujarat elections along with Himachal to suit its political ends," tweeted the Congress' Randeep Singh Surjewala, and also, "The reason is that the Prime Minister is visiting Gujarat on October 16 as a 'false Santa Claus' to announce sops and 'jumlas' that he didn't implement for 22 years."
The onus, the Congress leader said, "lies on the EC to ensure level playing field by announcing Gujarat election dates and imposing the Model Code of Conduct immediately."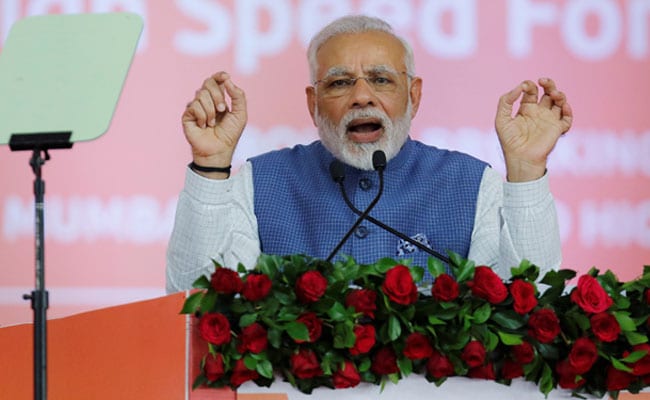 Former Chief Election Commissioner SY Quraishi said the poll panel's move created a "ground of suspicion" and went against the "spirit of simultaneous polls".
"What were the compulsions of EC to announce the poll dates for Himachal and not Gujarat? They must have some good reasons to justify this. Mr Modi's visit to Gujarat next week creates a ground of suspicion and its unfortunate," he told The Hindu newspaper.
Chief Election Commissioner AK Joti said on Thursday that while the panel had requests from Himachal Pradesh to hold elections before harsh winter set in, the Gujarat government had requested that it be allowed to finish several relief and rehabilitation works following floods in the state, before the code of conduct was enforced.
There was "no justification" to have a prolonged period of imposition of model code of conduct as it could hamper development work, Mr Joti said.
Election Results for Lok Sabha Election 2019 will be out on May 23. Get the latest election news and live updates on ndtv.com/elections. Catch all the action on NDTV Live. Like us on Facebook or follow us on Twitter and Instagram for news updates from each of the 543 parliamentary seats for the election 2019