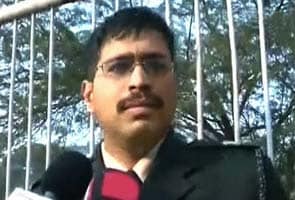 New Delhi:
An official from the Army reportedly attempted to remove telephone lines from former chief of Army General VK Singh's house in Delhi Cantonment today.
According to reports, a Major from the Signals Regiment of the Army came to the retired general's house today with his team and tried to take away the telephone lines installed. General VK Singh was not present at the house.
The official did not have the authorisation required, say General VK Singh's family members. He reportedly attempted to take away the telephone lines forcibly but was not allowed to leave the residence by General VK Singh's wife. The retired army chief's family has alleged that the official was attempting to bug the telephone line at their residence. The army has denied the allegation, saying the incident was a result of a minor miscommunication. It later released a statement which said the officer was sent as a "part of pruning down resources."
Officials from the Delhi Police and the military police later reached General VK Singh's residence.
General Singh has had a bitter relationship with the government over the past two years. He took the government to court over a row involving his date of birth when he was in office as the Army chief. After his retirement in May, he has been seen with ant-corruption activist Anna Hazare and yoga guru Baba Ramdev, slamming the government for alleged corruption.
General Singh was also present at India Gate during the protests after the gang-rape of a 23-year-old medical student in Delhi last month.