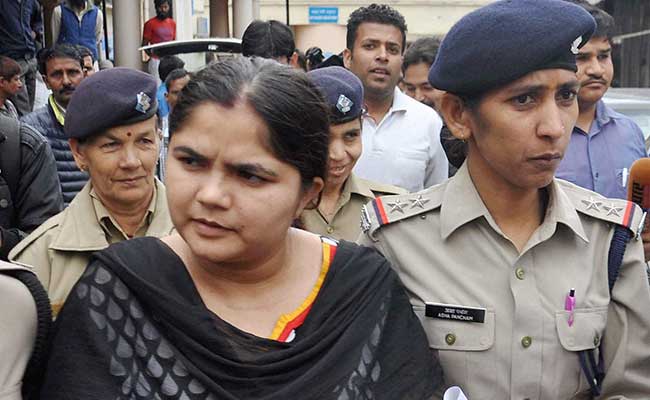 Dehradun:
Ruby Chowdhary, the woman who stayed at Mussoorie's Lal Bahadur Shastri National Administrative Academy for over six months allegedly masquerading as a probationer, has been arrested.

"She was arrested from a city hotel by the SIT, which is probing the case. She has been arrested for cheating and forgery" superintendent of Police, Ajay Singh told Press Trust of India.
Ms Chowdhary has been sent to judicial custody for 14 days.

Meanwhile, the police official denied the woman's allegation that there was an attempt to shield the academy's Deputy Director - Saurabh Jain.
"Though I am not directly associated with the investigation, I can firmly say no one is being protected. Interrogation of the woman goes on and any other name that crops up in the course of the investigation will be quizzed. There is no question of anyone being spared," Mr Singh said.

Chowdhary had accused the Deputy Director of taking a bribe to facilitate her stay. She claims that the officer also issued her a fake ID card and took Rs 5 lakh bribe as part of a Rs 20-lakh deal to get her a job at the institute's library.

In a mail to NDTV, Mr Jain has refuted all charges against him, saying that they have hurt his reputation and he would take the matter to court by filing a civil and criminal defamation case against Ms Chowdhary.


The case had come to the notice of the authorities following an FIR by the local police in Mussoorie on Tuesday.
According to the FIR, Ms Chowdhary, who hails from Muzaffarnagar, arrived at the Academy on September 29 last year and introduced herself as a trainee or a library employee at times.
She is believed to have visited the academy on and off over six months before mysteriously disappearing on March 27, official sources said.

Following the case, Uttarakhand Police formed a Special Investigation Team to look into the matter.