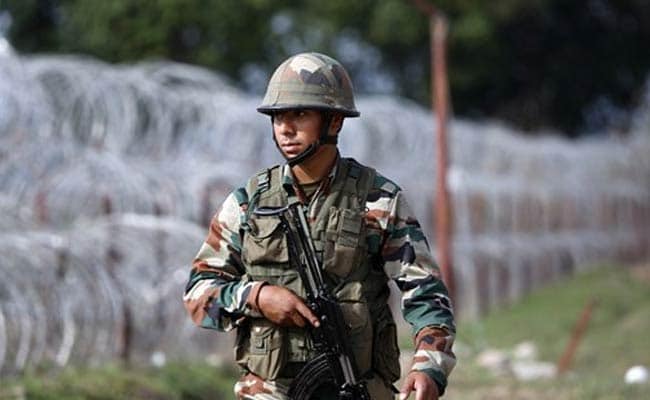 Highlights
Hundreds of more soldiers to be deployed in South Kashmir in new move
New deployment suggests redefined role for army in Kashmir
Sources tell NDTV new goal is to reclaim state authority in rural areas
Srinagar:
In the next 48 hours, thousands more soldiers will be deployed in south Kashmir, with an emphasis on rural areas. The military is moving back into areas that it vacated in the last two years as they were considered militant-free.
Violent protests have continue unabated in these areas since the killing of Hizbul Mujahideen terrorist Burhan Wani two months ago, and the extra presence of the Army is meant to "send a signal" to protesters through "area domination" and "enhanced patrolling," sources said.
They said security agencies have found that much of these violent protests coincide with the movement of terrorists in the region. "While some of the protests could be spontaneous, much of the stone pelting is being organised and encouraged by terrorists who have infiltrated from Pakistan," top security officials said.
The aim of the military build up is also to simultaneously step up patrols against insurgents, even as counter-infiltration and counter-insurgency grids are being strengthened.
"The counter infiltration grid along the border to prevent infiltration has been strengthened, now the counter insurgency group in unrest prone district will strengthened," top military sources confirmed to NDTV. This year has seen the highest infiltration in four years and the highest number of terrorists being killed by the military.
In a clear signal to Pakistan, Army Chief General Dalbir Singh Suhag who is in Kashmir today visited Indian Army formations along the Line of Control.
The military will work with the support of the local police, with the army clear that it is not equipped to deal with mobs and protests, since its soldiers carry automatic weapons and are trained to shoot to kill.
Therefore, basic policing responsibilities will remain with the Jammu and Kashmir Police and the paramilitary Central Reserve Police Force or CRPF who use non-lethal weaponry to control violent crowds. The central paramilitary forces will be primarily used for to keep highways open, sources said.
The overall goal, they said, is to reclaim state authority in rural areas of the state, which has been degraded.
The centre has asked the state government to ensure that prohibitory orders issued are effectively implemented and that the movement of crowds is restricted, especially on Eid, to be celebrated on September 13.
Over 70 people have died and nearly 10,000 have been injured, many of them security personnel, in the clashes that have followed the death of Burhan Wani on July 8.