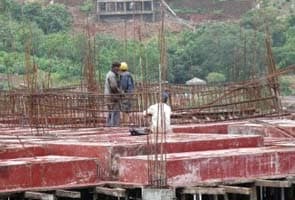 New Delhi:
Lavasa - the massive township that's being built at a cost of Rs 3000 crore near Pune in Maharashtra - has received a conditional clearance from the Ministry of Environment in Delhi .
The housing project - being built over 25, 000 acres - confronts court cases for alleged violation of the Environmental Protection Act. Those cases will continue, but construction on nearly 257 housing units that had been stopped can now be completed.
Lavasa's main promoter is Hindustan Construction Company (HCC) which is headed by Ajit Gulabchand. After the clearance came through, Mr Gulabchand said, "This is happy news for all the stakeholders of Lavasa, as well as all the villagers and construction workers who had lost their jobs. We set out to build a city and we will."
The project ran into trouble in November last year, after the union government took notice of an NGO's petition against the project. Jairam Ramesh was Environment Minister at the time. The state government said that the promoters had violated the terms of a no-objection certificate issued to them.
In June this year, the union government said that it would not sanction any permission for Lavasa till five conditions were met. They included reserving 5% of profits for corporate social responsibility causes. Also, the union government ordered the state government in Maharashtra to take "credible action" against the firm for the violations it has allegedly committed during the first phase of its project. That led to the oddity of the Maharashtra government filing a criminal case against the promoters of Lavasa, even as Chief Minister Prithviraj Chavan urged the centre to deliver the required permissions. Anti-corruption crusader Anna Hazare, who is from Maharashtra, has asked how the government has now okayed the project while cases against Lavasa's directors and promoters are still being heard.
The Maharashtra Pollution Control Board (MPCB) filed a criminal complaint against Lavasa on Friday, after the Bombay High Court asked in October why the government had not taken any action in the case, despite the orders from the Union Environment Ministry.
Mr Gulabchand had, last month, petitioned the Prime Minister to intervene, and appealed to him come and see the work done at Lavasa. Claiming that his Hindustan Construction Company (HCC) was losing Rs 2 crore each day, Mr Gulabchand had said, "We started building the city at the instance of the state government."
The clearance given today requires Lavasa to submit a progress and air quality report to the Environment Ministry every six months. Any changes to its building plans will have to be sanctioned by the ministry, which also reserves the right to yank the permission if the project violates environmental guidelines.