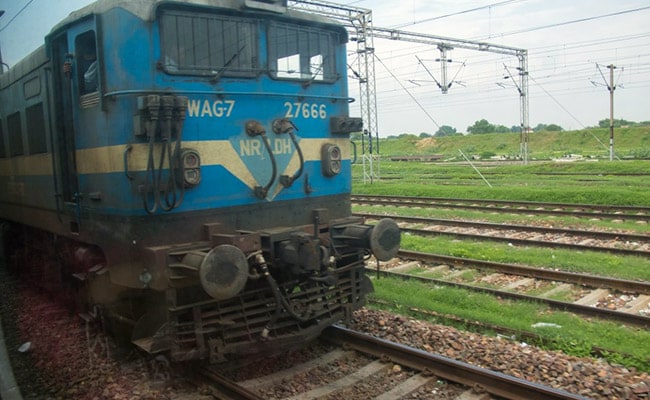 Mumbai:
In a freak accident, an assistant loco pilot aboard a Mumbai-bound train on Sunday fell off and died while checking the train after its locomotive engine caught fire, an official said.
The incident took place around 5 pm when the 12810 Howrah-Chhatrapati Shivaji Maharaj Terminus was speeding between the Talni and Dhamangaon stations of Central Railway (CR) in Amravati district, nearly 700 km from Mumbai, in eastern Maharashtra.
There was a minor fire which erupted inside the locomotive but it was quickly extinguished later by the engine drivers using a fire extinguisher.
However, S.K. Vishwakarma, 32, the assistant loco pilot, fell from the running train while he was examining the train as part of normal operating procedures after the incident.
Main loco pilot, D.A. Brahme quickly applied the emergency brakes and brought the train to a halt.
An ambulance was summoned and the severely-injured Vishwakarma was rushed to a local hospital, where he was declared dead.
There were no other casualties or injuries to any other passengers on the train which left for its onward journey to Mumbai, with a replacement locomotive and a delay of around 45 minutes, said a Central Railway spokesperson.