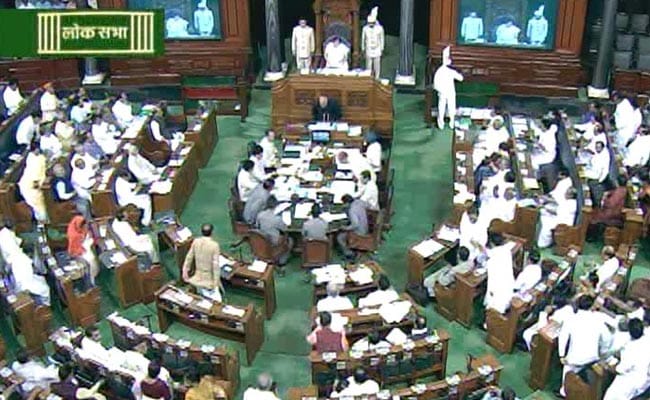 New Delhi:
The government today faced some embarrassing moments in Lok Sabha as 12 BJP members voted against a clause of the GST Bill, instead of voting in favour.
The 12 ruling party members pressed red button instead of green when Speaker Sumitra Mahajan put the Clause 2 of the Constitution Amendment Bill to division of votes.
Finance Minister Arun Jaitley, who was piloting bill for passage, was clearly peeved at the development and was seen speaking to Minister of State for Parliamentary Affairs Rajiv Pratap Rudy who was involved in floor management.
Mr Rudy, in turn, rushed to speak to the members who had ended up voting against their own government's move.
A visibly upset Mr Rudy was seen instructing something to the members, possibly about how to use the electronic voting mechanism.
Amid all this, Mr Jaitley said the electronic system had not functioned properly and urged the Speaker to either have a re-division of votes or get the exact votes through slips.
Opposition members, clearly enjoying the scene, opposed this. "This is not done... You cannot have this. We oppose," said several opposition members.
Ms Mahajan, however, conceded to Mr Jaitley's request and put the clause to the vote again.
The re-division saw the number of votes against the government going down to five from 24 and the number of those supporting it went to 354 against 264 earlier. 364 members voted this time while only 297 had voted earlier.