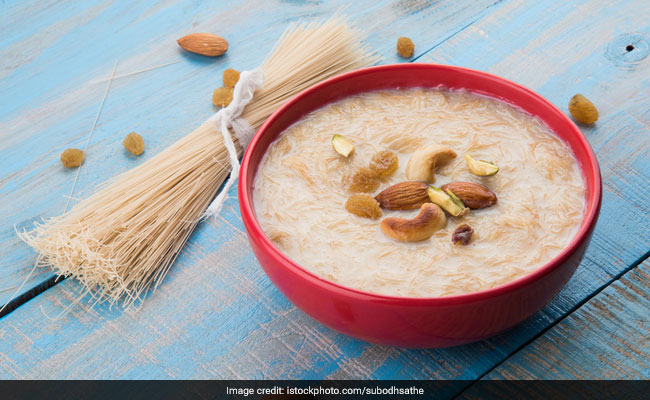 Highlights
The holy month of Ramzan has come to an end
Eid Ul Fitr is being celebrated today across the world
This time, the focus is largely on sweet preparations
Eid Ul Fitr is being celebrated with much fervour today in India. During Eid Ul Fitr, the focus is largely on sweet preparations giving the festival its name - Meethi Eid. But why is it called so? "Throughout the holy month of fasting, the evening meal is usually very rich and meat dominated, once the Ramzan is closed, the following day is celebrated as Eid by eating something sweet the first thing in the morning. It also signifies starting your routine on a sweet note after a month of abstinence and praying," shared Chef Osama Jalali, Masala Trail.
Sweets and traditional desserts are also distributed and served among friends, family and to the needy as a gesture of sharing and partaking happiness and good luck. Moreover, Bakra Eid, which symbolises the spirit of sacrifice, revolves heavily around meat, so Eid Ul Fitr is dedicated to the celebration of traditional desserts.
The star delicacies without which Meethi Eid celebrations would be incomplete are Qeemami Sevai and Sheer Korma. The former is a meticulous preparation involving cooking sevai laboriously in sugar syrup. Sheer Korma is made by is made by boiling milk till it thickens; then sevai is added along with a host of dry fruits. It is cooked until it reaches a delectable, thick consistency and is usually served the next morning.
"One of my fondest memories is associated with cooking Sheer overnight. I used to patiently grate coconut into the preparation. Lot of people have modified and tweaked the recipe these days, but in my opinion, one must not do away with the dried dates (chuhara) and coconut in the Sheer," concluded Chef Osama.