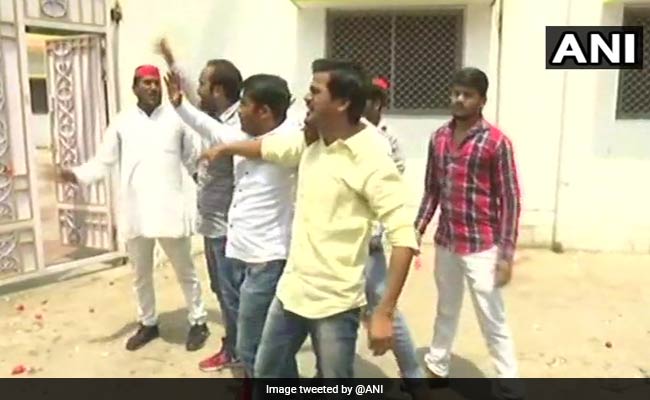 Highlights
Uttar Pradesh minister Om Prakash Rajbhar calls for alcohol ban
"Rajputs and Yadavs drink alcohol the most," he said
Samajwadi Party workers protest outside his house
Varanasi:
Broken eggs littered the ground outside the gate. Red splotches of tomatoes smeared the walls. This was the scene outside the house of Uttar Pradesh minister Om Prakash Rajbhar on Friday. His comments on liquor consumption pattern of people from certain communities ended with protesters gathering outside his house by the end of the day.
Mr Rajbhar, talking to people in Varanasi, called for banning alcohol in Uttar Pradesh,
as in Bihar
, and went a step farther by poking at those belonging to the Rajput and Yadav castes.
"Rajputs and Yadavs drink alcohol the most. This is their ancestral business," said the minister of backward classes' welfare in the Yogi Adityanath government.
Samajwadi Party chief Akhilesh Yadav responded on Twitter: "It is people who use intoxicants, not any caste."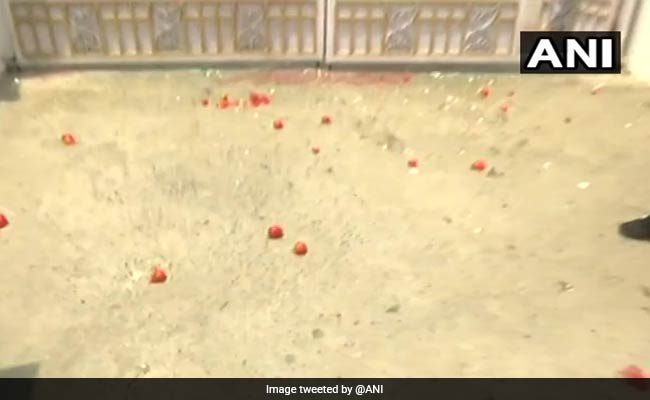 Mr Rajbhar heads the Suheldev Bharatiya Samaj Party (SBSP),
an ally of the ruling Bharatiya Janata Party
(BJP) in Uttar Pradesh.
"Rajbhar also drinks, and so do the Chauhan, Lohar, Kumhar and people of every other caste. Ask those mothers, daughters and the sisters the pain whose sons and husbands come home drunk. Ask them how they behave when they are drunk," Mr Rajbhar said.
"I understand that pain and have been saying for the last 15 years that alcohol should be banned," he said, adding he believes the call to ban alcohol in Uttar Pradesh will get support from a large section of people, especially women.
In April, Bihar completed two years of ban on country liquor. Over 1.15 lakh people have been arrested for violating the ban.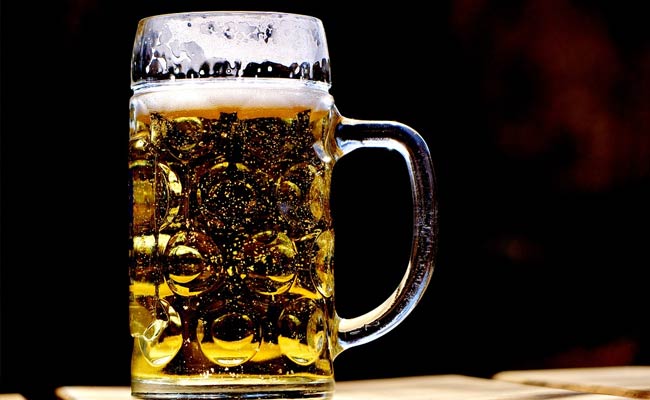 Apparently offended by the UP minister's comments that appeared to blame Rajputs and Yadavs for unchecked dependency on alcohol in the state, a group of Samajwadi Party workers surrounded his house at Lucknow's Hazratganj and damaged his name plate, apart from throwing eggs and tomatoes at the building. The police said they are looking into the matter and no one has been arrested.
Mr Rajbhar is seen as a
temperamental minister
in the Adityanath government. Earlier this month, he embarrassed the UP government by accusing it of betraying backward class students. "I am ready to quit the government any time, if I am asked to do so," Mr Rajbhar had said. "There is a lot of hue and cry in the entire state over scholarships and fee reimbursement of backward class students," he had said.
With inputs from agencies