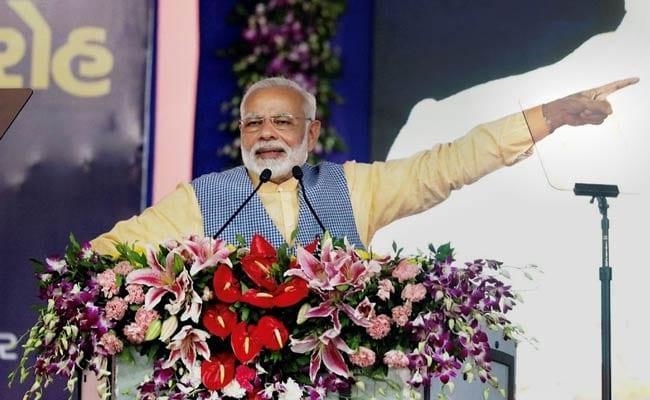 Highlights
PM Modi in Gujarat to campaign for BJP ahead of state elections
Says have taken tough decisions for economy, will continue to do so
Opposition has attacked government over slow growth in last quarter
Dahej, Gujarat:
The fundamentals of economy are strong and it is moving in the right direction and some economists are agreed on that,
Prime Minister Narendra Modi
said today in Gujarat. Over the last few weeks, the Prime Minister and his cabinet have spoken repeatedly to counter the opposition attack following a slowdown in the economy.
Today, at a function to inaugurate the Roll-on Roll-Off or Ro-Ro ferry service from Ghogha in Bhavnagar to Dahej in South Gujarat, PM Modi said, "After all the hardcore reforms, economy is on track and moving in right direction... We have taken tough decisions for the economy and will continue to do so while maintaining financial stability".
Top union ministers earlier said the slowdown, based on the last quarter that registered a three-year-low growth figure of 5.7%, had been exaggerated. PM Modi had said "a handful of pessimists" were misrepresenting a blip in the economy.
The foreign exchange reserves, he said today, have shot up from $30,000 crore to $40,000 crore and the government has taken several steps to boost the economy.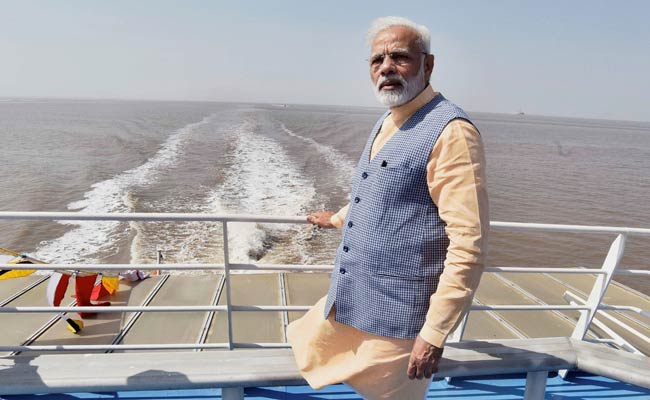 "Despite strict initiatives, the country's economy is on track and in the right direction," the Prime Minister said. The reference was to last year's demonetization and the Goods and Services Tax that have been seen as contributing factors to the economic slowdown.
The Goods and Services Tax or GST has made transportation seamless, helping save thousands of crore as now trucks need not stop at tax booths, the Prime Minister said.
"A truck that used to take five days now takes three. So much money is being saved in fuel cost and even money going to corrupt hands. Tell me, will all those who used to benefit from the old system not get angry with Modi or not?" added the Prime Minister, who, on third visit to his home state Gujarat in a month, announced a slew of projects.
To the business community, PM Modi said his government was not interested in retrospective inspection or audit of their business. "For the section that is coming into the mainstream with honesty, I want to assure them that no official would be given the right to harass them," he said.