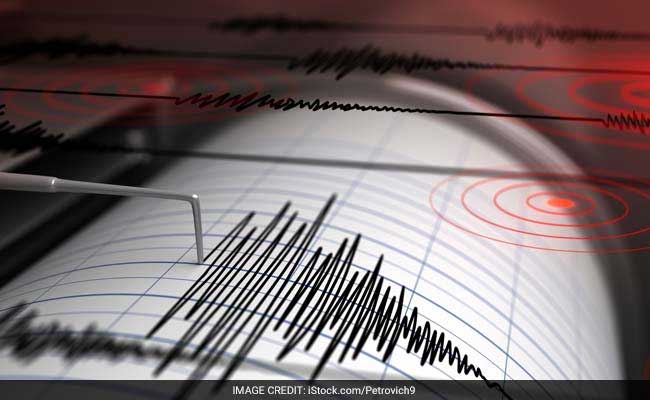 New Delhi:
A shallow
earthquake of 5.8 magnitude hit Uttarakhand
this evening causing tremors across North India including Delhi and the entire National Capital Region and parts of Punjab, Himachal Pradesh.
"The depth of the quake was 33 km and it occurred at 10:33 pm," said J L Gautam, Operations head at the National Seismological Bureau, a unit of Ministry of Earth Sciences. The area is in high seismic zone. Tremors were also felt in Gwalior of Madhya Pradesh in Central India.
Harish Rawat, the Chief Minister of Uttarakhand, tweeted wishing for safety of people of the state after the quake.
Twitter saw a flurry of reactions. Delhi's Chief Minister Arvind Kejriwal was one of the first leaders to tweet after the earthquake. The chief of Aam Aadmi Party said:
Earthquake in Delhi NCR. I pray for everyone's safety

— Arvind Kejriwal (@ArvindKejriwal) February 6, 2017
Soon, Prime Minister Narendra Modi took to Twitter after taking stock of the situation:
Spoke to officials & took stock of the situation in the wake of the earthquake felt in various parts of North India.

— Narendra Modi (@narendramodi) February 6, 2017
The Home Ministry is monitoring the situation and has rushed response teams to Uttarakhand:
The MHA is closely monitoring the situation in earthquake hit Uttarakhand and other north Indian states where the tremors have been felt.

— HMO India (@HMOIndia) February 6, 2017
The NDRF teams have been rushed from Ghaziabad to Uttarakhand to conduct rescue and relief operations, if the situation arises.

— HMO India (@HMOIndia) February 6, 2017
India's star boxer and Olympic bronze medallist, Vijender Singh tweeted wishing for everyone's safety:
I hope everyone is safe #Earthquake

— Vijender Singh (@boxervijender) February 6, 2017
Soon, people of Delhi and surrounding areas took to Twitter to describe situations around them. People especially those living in high-rise apartments and buildings, rushed to the ground floor. "Bed started shaking and the ceiling fan was swinging a little," Sohil Sharma, a resident of Uttar Pradesh's Noida, said. "I was lying on bed suddenly it started shaking," said Savita Gupta, resident of sector 21.
Heard people shouting n saw them running fast on stairs..... then I realised it's #earthquake
#Earthquake: Dear Delhi! Stay safe, pray that others are safe too
May the ppl there in #Delhi & nearby cities remain safe. Nation is wid u all. Govt. Shud get pprd now #earthquake#staysafe#india

— Siddharth Bapna (@Siddharth_ad) February 6, 2017
Heard people shouting n saw them running fast on stairs..... then I realised it's #earthquake
🙄😑😈

— Qayed (@Qayed) February 6, 2017