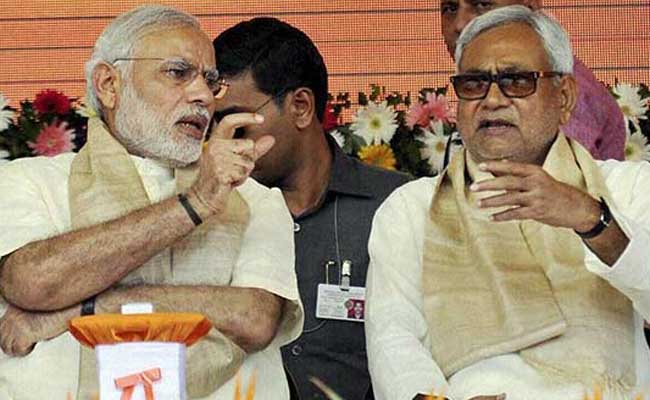 Patna:
Prime Minister Narendra Modi can expect a rather large delivery soon, according to Nitish Kumar. 50 lakh samples of DNA are to be sent to Delhi, the Bihar Chief Minister proclaimed, in a mass protest against the PM's recent remarks.
"In this
shabdwapsi
(take back your words) campaign, at least 50 lakh people of Bihar will join a signature campaign and send their samples to Modiji for a DNA test," Mr Kumar said in a series of tweets this morning.
The PM is leading the BJP's campaign for the Bihar election which starts in September. Mr Kumar hopes to retain office for a third term in a row. Two weeks ago, at a rally in Bihar, the PM said that deceit and treachery are in the Chief Minister's DNA. In an open letter to the PM, Mr Kumar asked him to withdraw those remarks, suggesting that they are an insult to all people of Bihar. That prompted a stinging reply from the BJP which accused the Chief Minister of delusions of grandeur and said, "Bihar is not Nitish, Nitish is not Bihar"!
Another appearance by the PM on his turf over the weekend commissioned a new series of angry tweets from the Chief Minister deriding the central government. He said that 50 lakh people will offer samples of their DNA and sign a petition that says the PM's comments cross the line.
"PM Modi hasn't retracted his derogatory remarks on our DNA, we'll take the battle to people now," Mr Kumar, 63, tweeted.
The PM and Nitish Kumar were not on speaking terms for the last segment of their parties' 18-year alliance, which ended in 2013. Mr Kumar said he would not tolerate Mr Modi being selected as the BJP's presumptive Prime Minister. In the national election, Mr Modi won a massive victory and also swept Bihar.