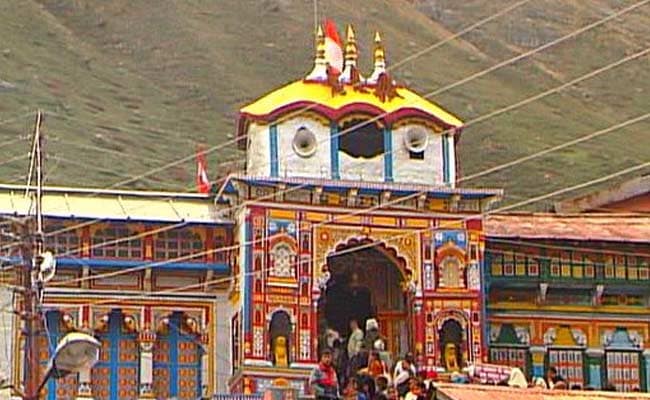 Dehradun:
The Chardham yatra began in its full swing today with the opening of doors of the famous Badrinath temple after a six-month winter break.
Uttarakhand Chief Minister Harish Rawat along with Assembly Speaker Govind Singh Kunjwal and other officials witnessed the ceremony as the doors opened at 5.15 am amidst loud cheers by thousands of pilgrims.
The doors of Gangotri and Yamunotri shrines were opened for pilgrims on Tuesday on the auspicious occasion of Akshaya Tritiya; while Kedarnath temple was opened on Friday.
With all the four shrines located above 10,000 feet, the temple doors remain closed in October-November owing to low temperatures and heavy snowfall, and are reopened in March- April.
The pilgrimage season of six months witnesses hundreds of thousands of pilgrims and tourists travelling to Dehradun, making it the economic backbone of Garwal region.
However, there was a dip in footfall in 2013 following the natural calamity in the region.
According to government figures, while the number of tourists visiting the state in 2012 and 2014 stood at 2.84 crore and 2.26 crore respectively, the figures stood at 2.09 crore in 2013.
Chief Minister Harish Rawat has conducted an inspection of the routes and advised the officials to keep a close watch on the arrangements to ensure smooth functioning of the pilgrimage. He also made an appeal to the people to look forward and leave the memories of the calamity behind.