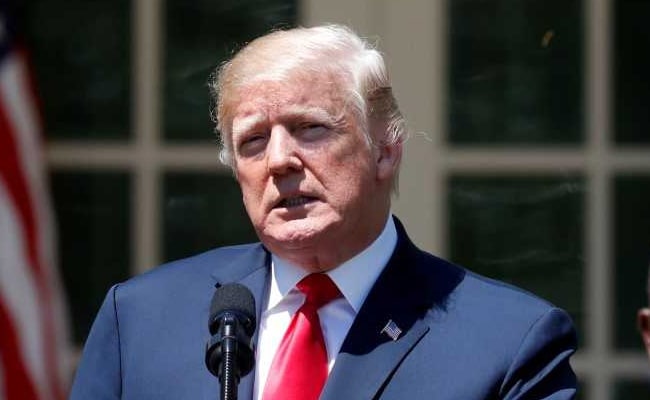 Washington:
US President Donald Trump today announced that he was granting full pardon to Indian-American conservative commentator and filmmaker Dinesh D'Souza, who was sentenced to five years of probation in 2014 for violating federal campaign law.
In a tweet, Mr Trump said Mr D'Souza was "treated very unfairly".
"Will be giving a Full Pardon to Dinesh D'Souza today. He was treated very unfairly by our government!" Trump tweeted.
Mumbai-born, Mr D'Souza, 57, was convicted of making an illegal campaign contribution of USD 20,000 in 2014 to a New York politician.
Mr D'Souza, who is a conservative filmmaker and political commentator, pleaded guilty in 2014 to using straw donors for illegally contributing money to a 2012 Senate campaign for his friend Wendy Long.
He was sentenced to five years of probation, including eight months living under supervision in a "community confinement centre" and a USD 30,000 fine. Mr Trump has pardoned several people during his 16 months in office, including former Vice President Dick Cheney's chief of staff "Scooter" Libby and former Arizona sheriff Joe Arpaio.
Author of several New York Times best-selling books, the Indian-American has stirred controversy on social media for his offensive comments directed towards former President Barack Obama.
In 2012, his movie '2016: Obama's America's' which was based on his anti-Obama book had become the second-highest-grossing political documentary film produced in the US.
Mr D'Souza, who comes from a Roman Catholic family from Goa, had launched campaign against both Mr Obama and the 2016 Democratic presidential nominee Hillary Clinton.
He is a big supporter of Mr Trump.
He is the author of nearly 20 book and producer of four movies, with the latest one being "Hillary's America: The Secret History of the Democratic Party."
The Indian American did not immediately comment on the presidential pardon, except retweeting Mr Trump's tweet.
Top Indian American attorney Preet Bharara opposed the pardon.
"The president has the right to pardon but the facts are these: D'Souza intentionally broke the law, voluntarily pled guilty, apologised for his conduct and the judge found no unfairness. The career prosecutors and agents did their job. Period," Mr Bharara tweeted.