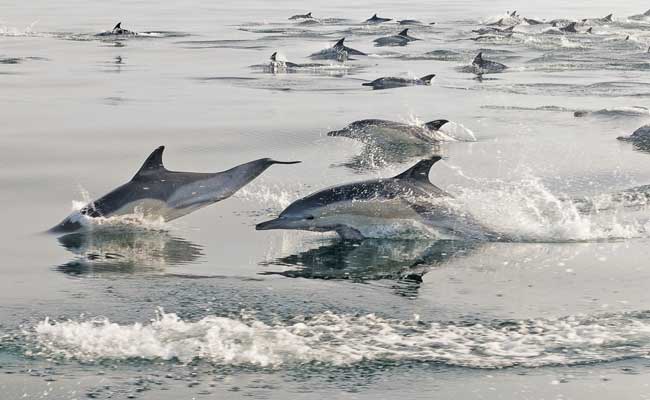 Berhampur, Odisha:
The Rushikulya river mouth off Ganjam coast in Odisha, famous for mass nesting of endangered Olive Ridley turtles, has attracted quite a few dolphins too, a forest official has said.
Forest personnel sighted the dolphins belonging to different species in the sea from Purunabandh to Prayagi during a census conducted on Friday.
The dolphin census was carried out by the forest departent in the 54-km coastline off Ganjam. Twenty-six dolphins of two species - 15 humpback dolphins and 11 bottlenose dolphins - were sighted, said divisional forest officer (Berhampur), A K Behera.
"Of the 26, nine were found between Purunabandh and Prayagi, the rookery of the Olive Ridley turtles," he said.
Between Prayagi and Nua Boxipalli, 11 dolphins were sighted and six were found in the stretch from Markandi to Pati Sonepur.
Last year too, some dolphins were sighted off the Ganjam coast.
"The coast houses different species of the sea mammal," said the DFO. "We will submit a report to the government for the conservation and protection of these dolphins soon," he added.
The Purunabandh-Prayagi area is famous for the mass nesting of millions of Olive Ridley turtles. During the last week of February and in early March every year, millions of turtles climb the shore and lay eggs by digging pits.
The Rushikulya river mouth is the second-largest mass nesting site of the Olive Ridley after Gahiramatha in Kendrapada district.
(This story has not been edited by NDTV staff and is auto-generated from a syndicated feed.)