New Delhi:
Highlights
BJP chief says PM Modi has made fewer foreign trips than predecessor
Says "but when Dr Manmohan Singh traveled, there was no impact"
Congress repeatedly accuses PM Modi of too much time abroad
Prime Minister Narendra Modi, contrary to what the opposition claims, has made fewer foreign trips than his predecessor, said BJP chief Amit Shah. "The difference is - when
Manmohan Singh travelled abroad
, nobody noticed his departure or return," said Mr Shah. He said records substantiate that Prime Minister Modi has visited fewer countries than Dr Singh.
The
PM's many foreign tours
have been used by the opposition, especially the Congress, to allege that he reneges on governance at home for
photo ops
abroad with
top leaders
. Critics also say that PM Modi runs foreign policy single-handedly, virtually benching Foreign Minister Sushma Swaraj, who has not accompanied him on important trips including to the United States.
PM Modi
has visited 43 countries in 27 trips since he took office;
his last foreign tour was to Tokyo
in November.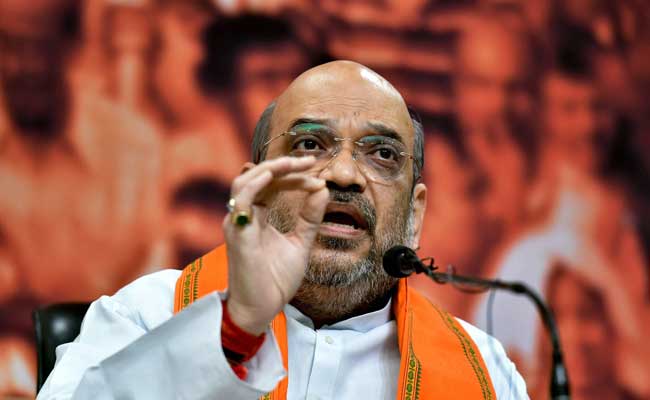 Amit Shah said records substantiate that PM Modi has visited fewer countries than Dr Singh.
Supporters of the PM point out that his trips abroad have played a vast role in boosting India's visibility as a global economic and political power and in building support for important goals like
gaining access to the 48-member Nuclear Suppliers Group
, whose member countries control trade in sophisticated nuclear technology and material.
PM Modi is to visit Israel within the next two months and the
White House later this year
; dates for both landmark trips have not been announced yet.