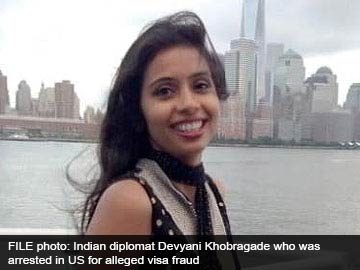 New Delhi:
Samajwadi Party leader Mulayam Singh Yadav today said India should retaliate in kind against the humiliating arrest and strip-search of its diplomat Devyani Khobragade.
"Give a strong warning to America. Their people should be stripped naked too. Make them apologise," Mr Yadav said in the Lok Sabha, where MPs across political lines condemned Ms Khobragade's treatment by US authorities.
The diplomat's treatment was also slammed in the Rajya Sabha, which has now been adjourned.
A similarly strong reaction came from senior BJP leader Yashwant Sinha, who said today, "It is time to that we see the mistakes that US diplomats did, which are against the Indian law. They should be handcuffed and should be taken to the police station."
Yesterday, Mr Sinha had said that India should reciprocate by arresting the same sex companions of American diplomats using a Supreme Court verdict that restored a ban on gay sex last week.
"My suggestion to the Government of India is, the media has reported that we have issued visas to a number of US diplomats' companions. 'Companions' means that they are of the same sex. Now, after the Supreme Court ruling, it is completely illegal in our country. Just as paying less wages was illegal in the US. So, why doesn't the government of India go ahead and arrest all of them? Put them behind bars, prosecute them in this country and punish them," said the BJP MP.
Sources in the BJP say Mr Sinha may have been referring to an American diplomat and his partner, who faced visa difficulties last month.
Ms Khobragade, 39, was arrested for alleged visa fraud in New York last week and was subjected to a strip search, swabbed for DNA and cavity-searched before being kept in a cell with drug addicts.
An angry India unleashed reciprocal measures by downgrading the special privileges given to American diplomats in India.