Highlights
Gurmeet Ram Rahim Singh accused of rape, verdict today
He has tweeted he will be in court, at least 1 lakh devotees arrive
Towns of Panchkula, Chandigarh brace for possible violence
Chandigarh:
Fearing riots after a court today decides if
self-styled spiritual guru Gurmeet Ram Rahim Singh
is guilty of rape, the government of Haryana has
cut off mobile internet services
and asked for the army to be ready to intervene if required.
Just short of the court in the small town of Panchkula which will deliver the verdict, formidable groups of his followers have gathered on both sides of the road. The police in Panchkula, barely 10 km from Chandigarh, is easily out-numbered, despite claims of elaborate precautions.
It has only itself to blame, said the Punjab and Haryana High Court on Thursday. "You enabled this...you allowed large numbers to reach here...now you are whining that you don't have enough forces," the court said, faulting the government of Haryana for "already having failed to maintain law and order."
Separately, the court ordered Ram Rahim's sect - which is called the Dera Sacha Sauda - to order its members to disperse immediately and head home.
Groups of followers who are called "
Premis
" gathered alongside a major highway were in agreement that "hundreds more of us will come by truck." Naresh Kumar Insan arrived from Delhi three days back and is staying on the footpath, such is his devotion.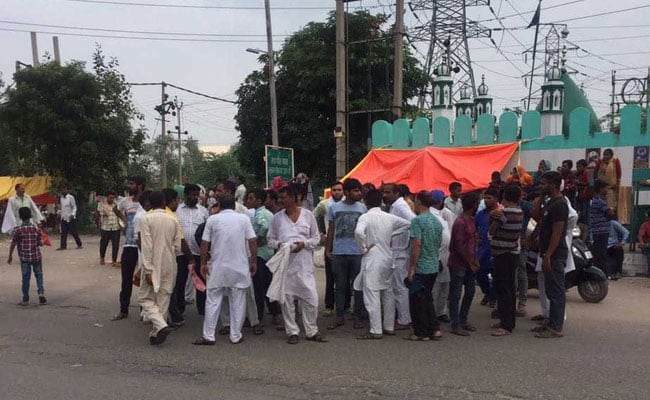 There is restricted entry now for Panchkula, a small town in Haryana, but as the court pointed out, too little has been done to keep a bad situation from turning far worse. 27 trains have been cancelled, government offices will be closed today and a stadium each in Chandigarh, Panchkula and Sirsa in Haryana, where Ram Rahim is based, have been prepped as makeshift prisons.
On Twitter, Ram Rahim has called for peace while disclosing that he will appear in person in the courthouse today. That's likely to throw the crowds into a frenzy.
"If that happens, we will ensure that proceedings happen peacefully and there is absolutely no disruption," said BS Sandhu, the top police officer in Haryana. "We intend to seal the entire court premises and shall not allow anybody to enter it, or from nearby."
But clusters of hundreds of
premis
have already taken position near the courthouse. Sahil Insan, an 18-year-old who travelled by bus from Patiala and then walked 11 km along with his friends, says the whole point of his journey is to get a glimpse of the 50-year-old guru who has starred in two movies called Messenger of God ('MSG") and its sequel in which he jiu jitsus the bad guys into the air.
Ram Rahim's cult of personality includes rhinestone-heavy costumes, some of them in leather, and the odd appearance on a high-end motorbike. He travels largely in a convoy of bullet-proof cars, part of the perks of the Z+ security given to him by the government of Haryana, where his sprawling campus is located in the town of Sirsa. The army has also been asked to prep for providing assistance here.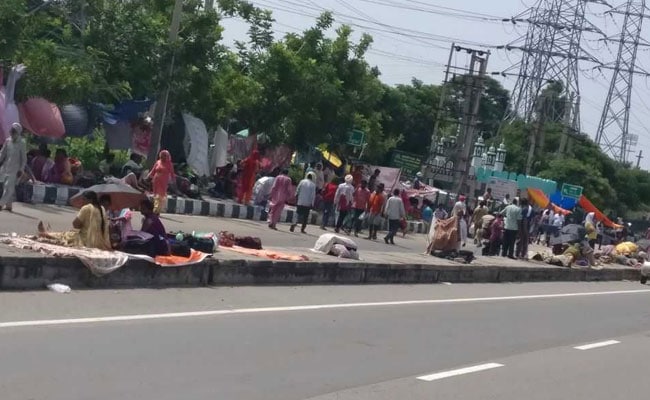 From Sirsa to Panchkula is a five-hour journey by road; many
premis
we spoke to said their travel was impelled by the need for solidarity at a time when their chief is fighting "fake charges."
The case, filed in 2002, accuses Ram Rahim of sexually exploiting two women followers at his ashram; he has denied any wrongdoing. Separately, a court has asked the CBI to investigate whether he encouraged 400 men to undergo castration, promising it would benefit them spiritually.
Chandigarh, which has a large prayer centre that doubles up as a major organizational office of the sect, is in total lockdown. Schools and colleges are closed, major roads are being patrolled by the police and buses are being stopped from heading towards Panchkula.
Those who have already made it into the town are using the local Ghaggar river to wash; some are cooking on its banks and helping new arrivals to settle in.