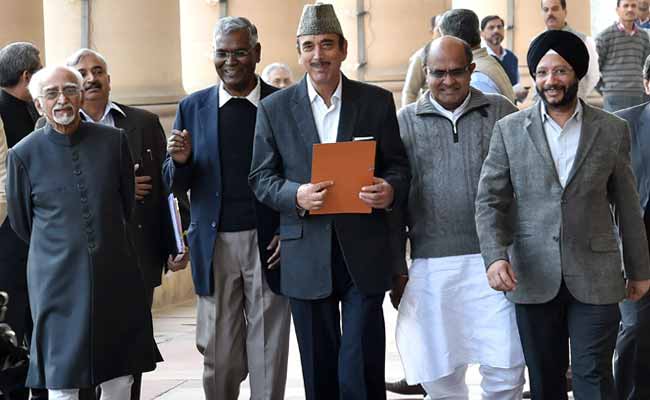 New Delhi:
With Rajya Sabha Chairman Hamid Ansari making a push for ending the deadlock between the government and the opposition, an agreement was arrived at an all-party meeting he convened this afternoon that bills will be taken up for passage from Monday. But, the meeting failed to discuss the passage of the Goods and Services Tax Bill.
Sources told NDTV that in the remaining three days of the winter session, which ends on December 23, the government and the opposition agreed to pass a number of bills including the Prevention of Atrocities Against SC and ST bill and the appropriation bills but not the Constitutional amendment bill for the GST. The meeting today did not discuss the GST bill, sources added.
The GST Bill, which has already been passed by the Lok Sabha, must be passed by the Rajya Sabha by December 23 and then sent to the states for passage to enable the GST regime to be rolled out by April 1, 2016.
Deputy chairman of Rajya Sabha Prof PJ Kurien told NDTV after the meeting, "All political parties attended a meeting called by the Chairman, Rajya Sabha, and agreed to let the house function from Monday and get down to what they are supposed to do -- pass bills."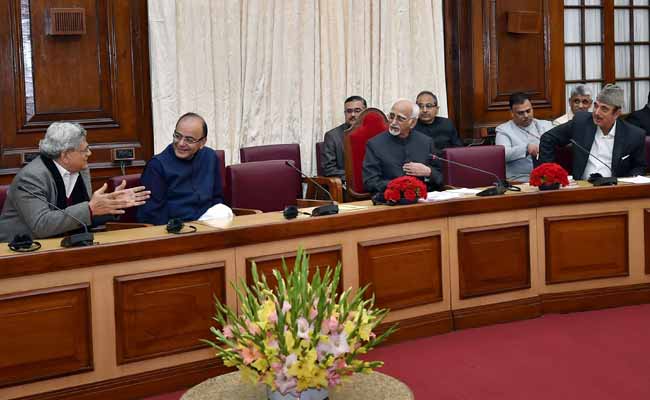 Sources say Mr Ansari told leaders of all parties, "Legislative agenda is suffering and this could well be the most unproductive session of parliament in recent history."
With the Chairman's push for running the House, the all-party meet also agreed to send three bills to the select committee of Rajya Sabha and short duration discussions on issues like price rise, intolerance, agrarian distress and recent developments in Arunachal Pradesh.
CPI MP D Raja who started the discussion at the meeting, said, "There is a sense of worry among MPs of various parties as the government and the main opposition parties were clashing over the legislative agenda... Protests can't be at the cost of debate and legislation."
Prof Kurien said, "Chair can act against couple of disrupting MPs but if more than 40-50 MPs are in the well the chair can do little....Members of Parliament have a right to protest and dissent but they have to perform their duties also."