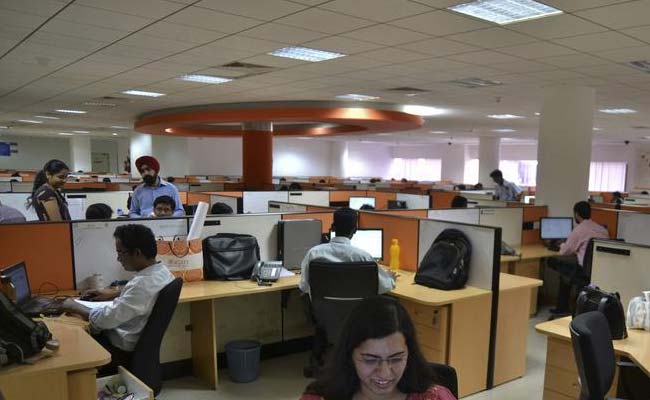 Highlights
Since 2014, job listings for "Data Scientist" has grown by 50%
Nasscom aims to make India one of the top 3 data analytics markets
Big Data analytics sector is expected to surge exponentially by 2020
As long as there is data, there will be a demand for data scientists. From tailor-made Netflix recommendations to accurate Google search results, IT professionals with machine learning and data analytics skills are helping organizations create systems that can understand, learn, predict, adapt and operate on their own. According to
Udacity,
a global online education company, the US is expected to have a shortage of 140,000 – 190,000 analytics professionals by 2018, which will open up a huge opportunity for product and service companies in India.
Since 2014, there has been a 200 per cent year-on-year increase in "Data Scientist" job searches and a 50 percent year-on-year increase in job listings, Udacity said.
Indian IT industry body Nasscom has set a target of making the country one among the top three data analytics markets in the next three years. The Big Data analytics sector in India is expected to witness an
eight-fold growth
by 2025 - from the current $2 billion to $16 billion, according to industry experts.
Earlier, Nasscom had identified six areas of specialisation in the Big Data Analytics domain that are expected drive growth in the sector: business analysts, solution architects, data integrators, data architects, data analysts and data scientists. "With the rising requirement for niche competencies in AI (artificial intelligence) and analytics, the skill/expertise of the IT workforce will spearhead the analytical transformation on critical business processes across the industry," Nasscom said.
The growth in the analytics sector has also boosted job opportunities in the sector. The number of analytics jobs has nearly doubled in the past one year, according to a study by Analytics India Magazine - a platform on analytics, data science and big data - and Edvancer Eduventures - an online analytics training institute.
The study also said that skills in R and Python remain the most sought after that companies are looking for, with almost 36 per cent of advertised analytics jobs in India demanding R as a core skill and another 30 per cent Python, followed by Hadoop, SAS and Spark, among others.