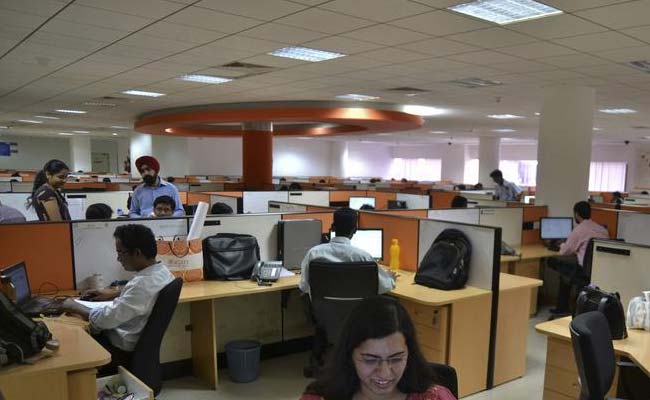 Highlights
Experts say Big Data sector will grow to $16 billion by 2025
The sector opens up new opportunity for IT professionals
India is currently among top 10 big data analytics markets in the world
The
Big Data analytics sector
is poised for exponential growth in India, boosting job opportunities in the IT sector. The Big Data analytics sector in India is expected to witness an eight-fold growth by 2025 - from the current $2 billion to $16 billion, according to industry experts. India, according to experts, is currently among top 10 Big Data analytics markets in the world. IT trade body Nasscom has set a target of making the country one among the top three markets in the next three years.
Earlier, Nasscom had identified six areas of specialisation in the Big Data Analytics domain that are expected drive growth in the sector: business analysts, solution architects, data integrators, data architects, data analysts and data scientists. "With the rising requirement for niche competencies in AI (artificial intelligence) and analytics, the skill/expertise of the IT workforce will spearhead the analytical transformation on critical business processes across the industry," Nasscom said.
According to Nasscom, the analytics export market grew by nearly 20 per cent in FY2017, posting a much higher growth compared to overall IT exports. According to Nasscom, the emergence of big data phenomenon in corresponding technologies is giving rise to new trends in the analytics domain.
The growth in the analytics sector has also boosted job opportunities in the sector. The number of
analytics jobs
has nearly doubled in the past one year, according to a study by Analytics India Magazine - a platform on analytics, data science and big data - and Edvancer Eduventures - an online analytics training institute. The Analytics & Data Science India Jobs Study 2017 has estimated close to 50,000 positions related to analytics are currently available to be filled in India. This increase in the number of jobs available in analytics is nearly twice that of the previous year and "suggests increased momentum in hiring in analytics and data science in India", says the study.
The study also said that skills in R and Python remain the most sought after that companies are looking for, with almost 36 per cent of advertised analytics jobs in India demanding R as a core skill and another 30 per cent Python, followed by Hadoop, SAS and Spark, among others.
Aatash Shah, CEO and founder of Edvancer Eduventures, said: "Jobs in analytics & data science have grown by 100 per cent over the last year adding tens of thousands of employment opportunities. However, a large portion of people in IT will need to re-skill themselves in data science to make the most of this employment boom."
(With PTI inputs)