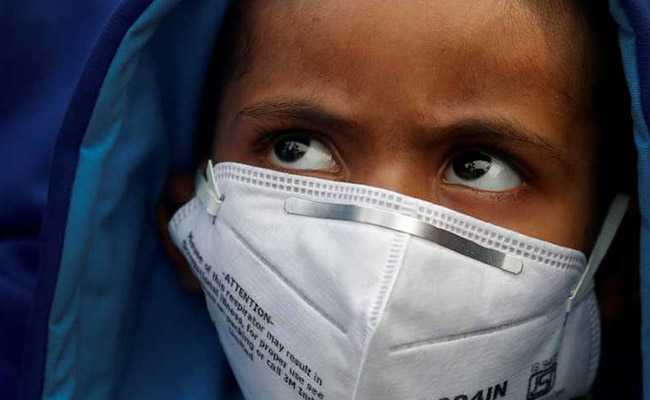 Highlights
WHO data shows 14 Indian cities are among 20 most polluted
Nine out of 10 people on the planet breathe polluted air
Toxic air kills 7 million each year, mostly in Asian, African nations
New Delhi:
New Delhi, Gwalior, Varanasi and Kanpur were among the 14 Indian cities that figured in a list of 20 most polluted cities in the world, based on their toxic air quality, data released by World Health Organization showed. On PM 2.5, most polluted city is Varanasi, Prime Minister Narendra Modi's constituency. Major sources of air pollution from particulate matter - pollutants like sulphate, nitrate and black carbon - include inefficient use of energy by households, industry, agriculture and transport sectors, and coal-fired power plants. The study found that "around seven million people die every year from exposure to fine particles in polluted air".
Here's your 10-point cheatsheet to this big story:
Other Indian cities that registered very high levels of PM2.5 - tiny particulate matter that reaches deep into the lungs - were Faridabad, Gaya, Agra, Patna, Muzaffarpur, Srinagar, Gurgaon, Jaipur, Patiala and Jodhpur. All top ten cities on PM 2.5 are in India.

Nine out of 10 people on the planet breathe polluted air, and it kills 7 million people each year, almost all of them in Asian countries and African countries, according to the WHO report. About a quarter of deaths from heart disease, stroke and lung cancer can be attributed to air pollution, it said.

The WHO report, however, stated countries are making efforts and taking measures in this context, referring to the central government's Pradhan Mantri Ujjwala Yojana. The scheme, it said, in just two years has provided 37 million women living below the poverty line with free LPG connections to support them to switch to clean household energy use. India targets to reach 80 million households by 2020.

About 1.1 million people a year die from the impacts of air pollution in India, reported Reuters, quoting a 2015 survey by the US-based Health Effects Institute. That is about a quarter of the total number of air pollution deaths worldwide, it said.

In New Delhi, levels of the most dangerous particles in the air are sometimes 10 times higher than the safe limit, the survey noted. Activists say very little has been done to stop the practice despite Delhi facing severe pollution for a number of years.

In November last year, the toxic smog in Delhi forced the Indian Medical Association to declare a public health emergency, advising citizens to stay indoors, and for schools to be shut. The fog, according to experts, was a "deadly mixture of vehicular pollution, construction and road dust and stubble burning."

In January this year, the Supreme Court asked the central government to look into the problem of air pollution on a nationwide basis and not confine it to Delhi-NCR only, saying reports suggested that many cities like Raipur, Patna, Allahabad were more polluted.

To combat air pollution, the government in March this year finalised a Comprehensive Action Plan (CAP), "specifically" for Delhi-NCR. The plan has a number of measures including actions to reduce vehicular emissions and control dust from constructions. The CAP, however, is meant for Delhi and NCR, and there is no plan for its implementation across the country, the Environment Ministry had said.

Stressing that India should follow footsteps of China in taking anti-pollution steps, the UN agency said, "There is a big step at the government level (in China) declaring war on air pollution." Chinese cities such as Xingtai and Shijiazhuang and the Saudi refining hub at Jubail were also highly polluted, but the data for those places was 4-5 years old, WHO's head of public health, Maria Neira said.

The report provides air quality data from more than 4,300 cities and towns in 108 countries, constituting the world's biggest database of ambient, or outdoor, air pollution. The UN agency's assessment is based on satellite data and modelling overlaid on the database of cities, which is self-selecting because it is based on voluntary reporting, with numbers that have been hugely revised since the previous report.
Post a comment