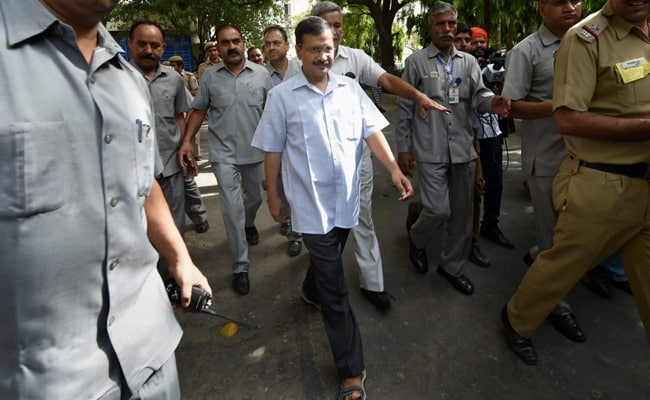 New Delhi:
Two Delhi children, suffering from hearing loss, will undergo implant surgery for which the city government has approved a grant of Rs 4.98 lakh each, officials said on Friday.
The Delhi government has provided financial assistance to the two children -- two-and-a-half-year old Zakiya and four-year-old Lalit -- through its Arogya Kosh.
Lalit is a resident of Karawal Nagar, while Zakiya stays at Rishi Kardam Marg in the national capital.
Chief Minister Arvind Kejriwal on Friday handed over authorisation letter of financial assistance to their parents at his residence.
"The children are suffering from profound hearing loss.
Both of them have been provided with financial assistance of Rs 4.98 lakh each for undergoing cochlear implant.
"Zakiya and Lalit can't hear since birth and will be able to hear after the operation," a senior government official said.
Both of them would undergo operation within a week time at the Lok Nayak Jayaprakash Hospital.
Mr Kejriwal asked the parents to take good care of the children and approach him in case of any problem in the future.
The financial assistance was sanctioned by the governing body of Delhi Arogya Kosh, a society under the city government.