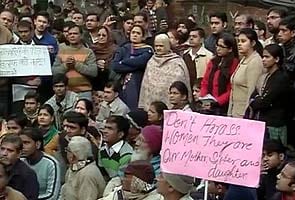 New Delhi:
The trial of five men accused of gang-raping and murdering a medical student in Delhi will continue in a special fast-track court today.
A friend of the 23-year-old student who accompanied her in the bus in which she was gang-raped testified in court and was cross-examined by defence lawyers earlier this week.
Today, the court is expected to hear the testimonies of doctors who examined the five suspects after their arrest.
The trial is being held in-camera, meaning the media cannot report the day to day proceedings in detail.
The five suspects have been charged with gang-rape, murder, kidnapping and robbery. They have pleaded not guilty. A sixth suspect in the case has been declared a juvenile and will be tried separately.
The police say the student and her friend, a software engineer, were attacked by the gang of six with an iron rod in a moving bus on the night of December 16 last year. The men then raped the student and threw the couple naked and bleeding on the road.
'Amanat' (NOT her real name) died in a Singapore hospital on December 29. The attack on her evoked immense anger and demonstrations in India, with protesters demanding new measures for women's security and strong anti-rape laws.
The student's family has demanded death penalty for all the six suspects and said it would be a mockery of justice if the juvenile gets away with minimum punishment because of his age.