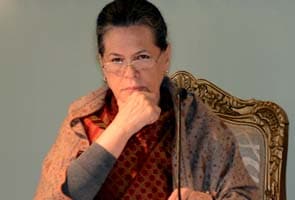 New Delhi:
Late last night, Congress president Sonia Gandhi made a quiet visit to the hospital where the 23-year-old medical student brutally gang-raped by six men in Delhi is battling for her life. Mrs Gandhi, who met the young woman's parents, has also sent two strongly-worded letters to Home Minister Sushil Kumar Shinde and Delhi Chief Minister Sheila Dikshit, demanding action.
Mrs Gandhi said in her letter to Mrs Dikshit, who heads a Congress government, "It's a shame that these incidents recur with painful regularity and that our daughters, sisters, mothers are unsafe in the capital city." She directed the Chief Minister to take "whatever steps are necessary to undertake community action, to strengthen law and order, and to step up vigilance to protect women."
To Mr Shinde, Mrs Gandhi, who is also the chairperson of the United Progressive Alliance of UPA, wrote, "It's a shame for all of us who are responsible for security of our cities. This monstrous crime deserves not only universal condemnation but also the government's most urgent attention. It is imperative that the police and other agencies concerned are sensitise to the danger our daughters, sisters, mothers face every day. The security agencies must be motivated, trained and equipped to deal with this menace."
(Read:
Sonia Gandhi's firm letter to Home Minister
|
Sheila Dikshit, chief minister
)
Mrs Gandhi demanded immediate action.
The Congress president had earlier also spoken to both on the phone after angry Opposition leaders asked the government to explain in Parliament what it was doing to protect women in an increasingly unsafe capital.
In a statement in the Rajya Sabha, Mr Shinde said he would ask for the case to be fast-tracked with daily court hearings and announced a special committee to come up with guidelines to offer better protection for women. More policemen would patrol the roads at night, he said.
The Delhi Chief Minister has also urged the Chief Justice of the Delhi High Court to open five special fast track courts for cases of rape and assault against women.
Four of the six men who allegedly raped the student have been arrested. One, the driver of the bus in which she was gang-raped and tortured, has been remanded to police custody for five days as the cops attempt to arrest the two men who are still absconding.
The 23-year-old medical student, who was gang-raped and hit with an iron rod for nearly 45 minutes on a Delhi bus, is in critical condition, say her doctors. They say that though the girl is conscious, her platelet count has fallen. The doctors also say they will now constantly keep her on the ventilator. The girl has underwent four surgeries since yesterday, but doctors say she needs more. They, however, add that they can't go ahead with any more surgeries till she stabilises. Her intestines have been ruptured very badly and there are injury marks all over her body, they say.