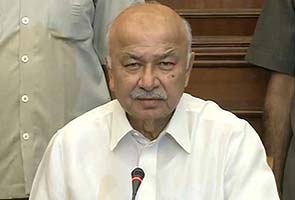 New Delhi:
The lawyers of the four men found guilty in the gang-rape and murder of a young student have asked for a contempt notice against Home Minister Sushil Kumar Shinde for his reported remarks that the convicts would be hanged.
"The home minister has clearly influenced the verdict," said defence lawyer AP Singh, who represents three of the convicts.
The home minister reportedly said yesterday, shortly after the guilty verdict, "We have brought a new anti-rape law. The men will get the death penalty."
The comment, said the lawyer, amounted to influencing the judiciary before the sentence is pronounced.
Bus cleaner Akshay Kumar Singh, gym instructor Vinay Sharma, fruit-seller Pawan Gupta, and unemployed Mukesh Singh were found guilty on Tuesday of 13 offences including rape, murder, unnatural offences and destruction of evidence.
On Friday, a judge will announce whether they are sentenced to life in prison or death by hanging.
A fifth accused, Ram Singh, killed himself in his prison cell in March and the sixth, who was a minor at the time the crime was committed, was sentenced to three years in a reform home.
The gang of six lured the 23-year-old girl and her male friend onto their bus on the night of December 16 and assaulted them. After gang-raping and brutalizing the girl, they threw the couple, naked and semi-conscious, on the road. The crime outraged India and inspired angry protests that led to a change in anti-rape laws to make them tougher.