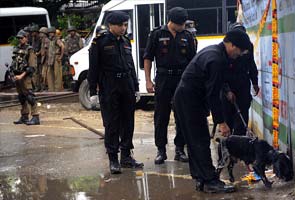 Delhi:
An email received by different media organizations including NDTV said that the Harkat-ul-Jihadi (HuJI) takes responsibility for today's blast in Delhi.
HUJI is a Pakistan-based terrorist group. "We take the mail very seriously," said NIA Chief S C Sinha.
The email states, " We owe the responsibility of todays blasts at high court delhi..... our demand is that Afzal Guru's death sentence should be repealed immediately else we would target major high courts & THE SUPREME COURT OF INDIA..........".
Afzal Guru has been sentenced to death by the Supreme Court for his role in the attack on the Indian Parliament in 2001. His mercy petition that asks for his sentence to be commuted to life is pending with President Pratibha Patil. The Home Ministry has reportedly recommended that it be rejected.