Lucknow:
Chief Minister Akhilesh Yadav not just supports the political ambition of his sister-in-law, but wants her "to be the urban face of the party," according to the 26-year-old relative in question.
Aparna Yadav, Samajwadi Party patriarch Mulayam Singh Yadav's choti bahu is contesting the Uttar Pradesh elections from Lucknow Cantonment, one of the nine seats in the capital of Uttar Pradesh.
While campaigning in Lucknow, Ms Yadav had said insinuations of the Chief Minister resisting her candidacy were malicious gossip.
The power tussel between the 43-year-old Chief Minister Akhilesh Yadav and uncle Shivpal Yadav, 61, led to a perilous feud between Mr Akhilesh and his father. The son eventually took over the party reins as its new chief.
Aparna Yadav was initially considered to be part of team Shivpal Yadav. "It is wrong to say I was in Shivpal's camp. The family should be united," said Aparna Yadav, a day after she told NDTV that "Shivpal is the backbone of the party".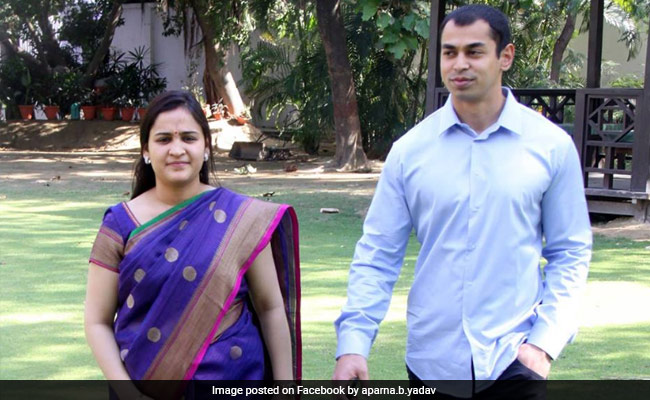 In 2011, Aparna Yadav married Prateek Yadav, Mulayam Singh Yadav's younger son from his second wife. At 28, Prateek Yadav has amassed a large real estate empire that includes a high-end gym where he is often works out. Recently, he was in news for showing off his blue, Rs 4 crore Lamborghini on the streets of Lucknow. He has a daughter with Aparna, who said any snark about the Lamborghini is unwarranted.
"It is not distasteful. He is a businessman and has nothing to do with politics," she said.
Mulayam Singh's younger daughter-in-law (the other being Akhilesh Yadav' wife Dimple Yadav who represents their party in parliament) is the 22nd member of the family to become a career politician.
She told NDTV that at first, she was resistant to running for office, but her "mother-in-law insisted". Mulayam Singh's second wife, Sadhna Gupta, reportedly keen to ensure that Akhilesh Yadav is not the sole successor to his father's political could have asked for Aparna Yadav to be named a candidate for this election.
Mulayam Singh's list of contenders included her whereas a rival list from Akhilesh Yadav did not.
Later, they compromised on their choices for candidates.
Ms Yadav contested against BJP heavyweight Rita Bahuguna Joshi, 67, who, after two decades with the Congress switched sides.
Ms Joshi holds the Lucknow Cantt seat, a constituency which the Samajawadi Party has never won.
In October last year, Aparna Yadav was quick to click a selfie with Prime Minister Narendra Modi at a family function that he attended in Lucknow.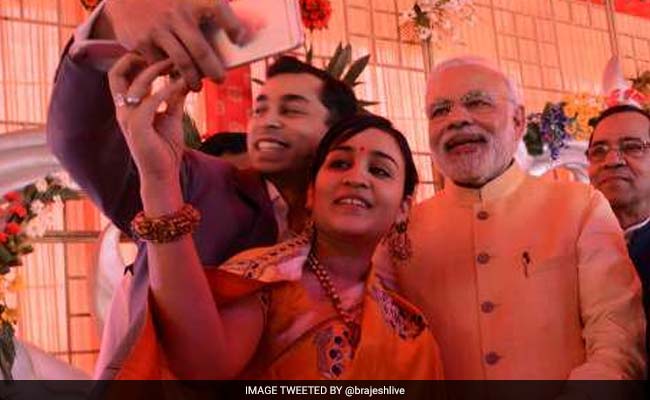 "What's wrong with that? He is everyone's PM," she said, adding that though her father-in-law was also photographed with the PM, it was her selfie that generated controversy with the media and others questioning what it signaled on political affiliation.
Get Breaking news, live coverage, and Latest News from India and around the world on NDTV.com. Catch all the Live TV action on NDTV 24x7 and NDTV India. Like us on Facebook or follow us on Twitter and Instagram for latest news and live news updates.