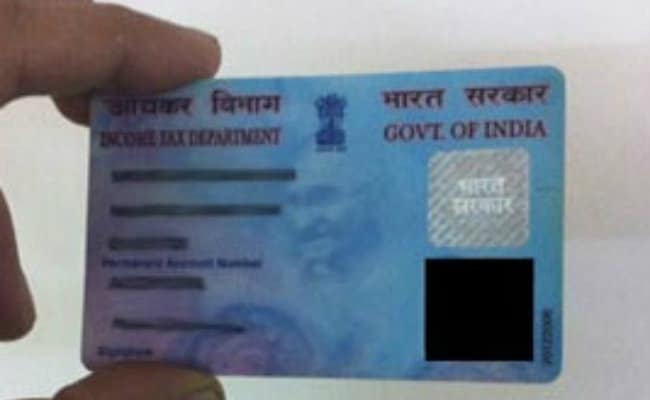 New Delhi:
Tax payers have been given time till March next year to link their PAN cards to Aadhaar, the government announced today.
The tax department's order was issued hours before the deadline was to end at midnight. It said the Central Board of Direct Taxes, or CBDT "extends the time for linking PAN with Aadhaar (while filing the tax-returns) till 31 March 2019".
This is the fifth time that the government has extended the last date.
The government had last year changed the income tax law to mandate that tax payers quote their Aadhaar number to file income tax returns and to get a new PAN card. Existing Pan card holders were also required to complete the process to link their Aadhaar numbers.
The Supreme Court, which has heard a bunch of petitions filed against the Aadhaar law, had earlier supported the argument to push back the deadlines till the court decides the petitions.
The court had concluded the marathon 38-day hearing of the case in May.
The five-judge bench of the court hasn't yet delivered its ruling whether making Aadhaar mandatory for welfare schemes and financial transactions like getting a loan or filing taxes violates the constitutional right to privacy.
India had launched Aadhaar, now the world's biggest biometric database, in 2009 to streamline welfare payments and reduce wastage in public spending.
Since then, the government of Prime Minister Narendra Modi has been keen to mandate the use of Aadhaar for everything from filing income taxes to the registration of mobile phone numbers and booking railway tickets. Aadhaar is now mandatory for welfare, pension and employment schemes.
Activists have challenged the validity of the Aadhaar law, claiming that forcing citizens to link the unique identification number to various services violates their Right to Privacy. The Supreme Court had last year ruled that privacy was a fundamental right. The large-scale sharing of biometric data like iris scans and finger printing also leaves room for misuse, they have contended.