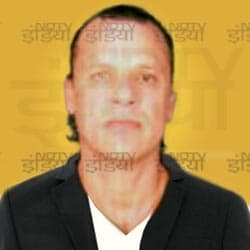 Mumbai:
India knows David Coleman Headley as the newest face behind the 26/11 attacks.
Investigators say his nine trips to the country between 2006 and 2009 probably provided the 26/11 terrorists the surveillance they needed.
NSG commandoes have remarked again and again on how well the terrorists knew their targets, whether it was their way around the rooms at the Taj or through the crowded bylanes around Nariman House.
But is the Headley story hiding more than it is revealing? And is there a reason that America has still not given Indian investigators access to Headley in Chicago?
America had described India's request for Headley's extradition as "too premature."
Is the FBI being cagey about Headley because he once worked as an undercover agent for America and then possibly went rogue?
Suspicions within India's security establishment have been mounting for a number of reasons.
First, if Headley was on the FBI radar for over a year before he was arrested in October, why was this intelligence not shared with India?
Headley .was already under surveillance for a month before 26/11. There was still no intelligence passed on. This was despite the fact that the FBI warning of a potential terror strike on hotels was specific and detailed.
And then, the most striking detail - Headley worked as undercover agent for American's Drug Enforcement Administration (DEA) being arrested in 1998 for heroin smuggling.
Both the New York Times and the Daily Beast Website have reported extensively on how Headley infiltrated Pakistan's narcotics underbelly.
So far, Indians have been told that .the fair-skinned and light-eyed David Headley abandoned his real name Daood Gilani so that he could mingle with Indians without suspicion.
But could it be that Headley abandoned his Pakistani name so that he could travel as a DEA agent across the world without suspicion.
Confirming this theory, American journalist Gerald Posner writes: "In a post-9/11 world of high security, Headley somehow managed to move with apparent ease in and out of Pakistan. A convicted felon of Pakistani descent, making frequent trips back and forth to the US (there were apparently at least four in one year), would have been monitored by US tracking agencies."
The questions are multiplying everyday. And While the Indian government is bravely talking about extradition and access to Headley, neither seems likely for the moment.
Instead, the government may need to ask and answer a more basic question: Just who is David Headley?