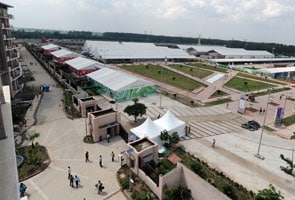 New Delhi:
The Central Information Commission will hear a petition filed by NDTV against the Directorate of Health Services (DHS) in the Commonwealth Games medical equipment scam that NDTV had exposed in August last year.
The DHS had issued tenders for 34 medical items to buy for the Commonwealth Games.
NDTV investigation had proved how many of these items for the CWG were going to be purchased at 5-7 times the market rate, some like medical beds instead of costing Rs 70 thousand were being bought for Rs 5 lakh a piece.
DHS has tried to block a couple of NDTV's RTI query asking for more information and details on action taken in the scam.
We had also asked them to let us know what the second and third lowest tenders were to compare.
The DHS has issued a circular saying no one is to purchase any medical equipment from two companies: Mangalam and Lord Krishna.
A direct response to an investigation by NDTV's Sidharth Pandey, who reported how the taxpayer's money is being squandered on medical equipment, at absurdly inflated prices from these two companies.